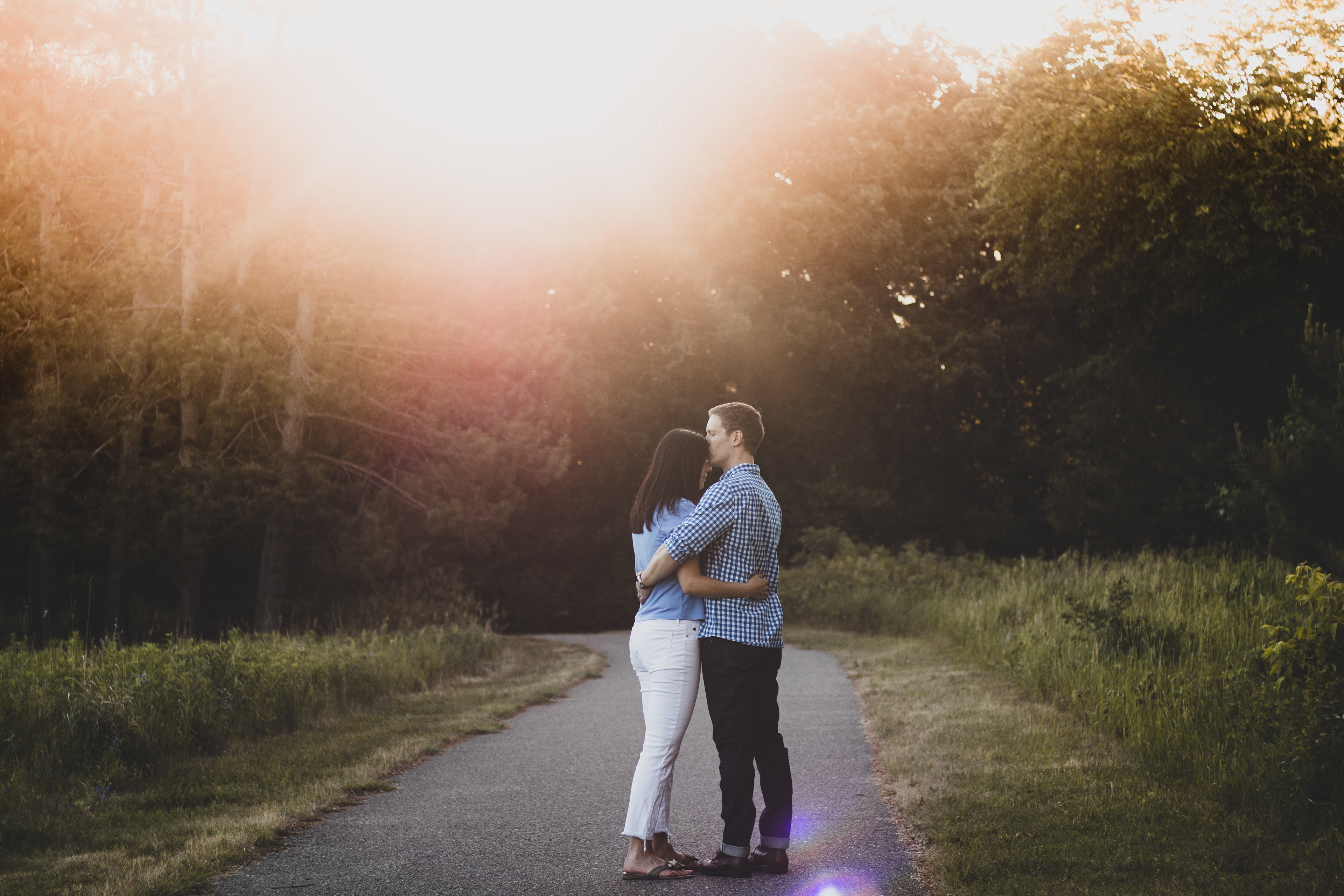 A stunning sunrise engagement session at the Rice Creek North Regional Trail, located at East Golden Lake Lane, Circle Pines, MN. 
There's something so 
romantic
about a sunrise! I do my best to schedule all of my portrait sessions in the morning. Sure, I might regret the decision for 6-7 minutes when my alarm goes off at 4:30 for a 5:30 am start time, but once I'm awake, and especially once we get shooting, I've never once heard anyone say "I wish we'd scheduled this later." It's ALWAYS a good decision!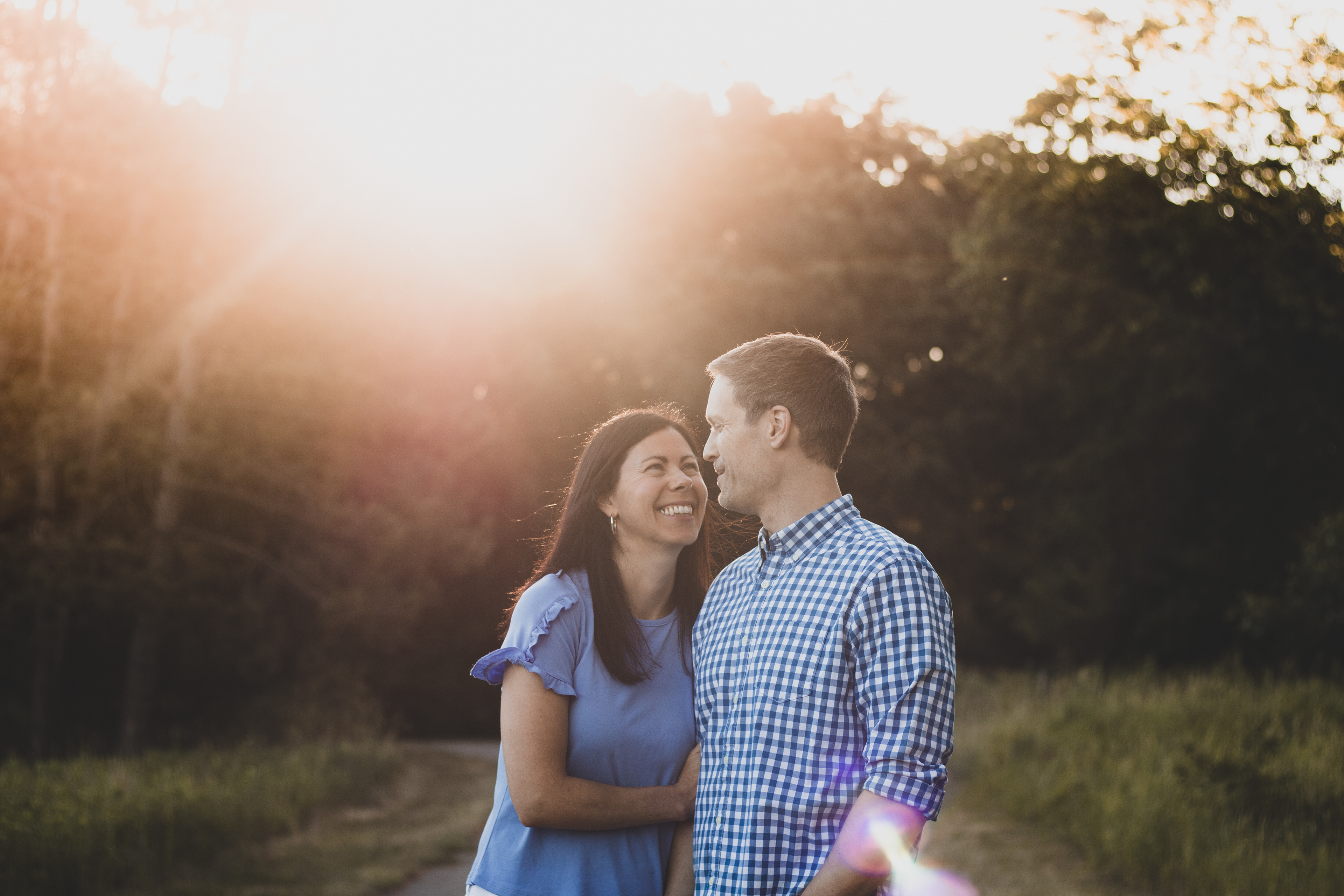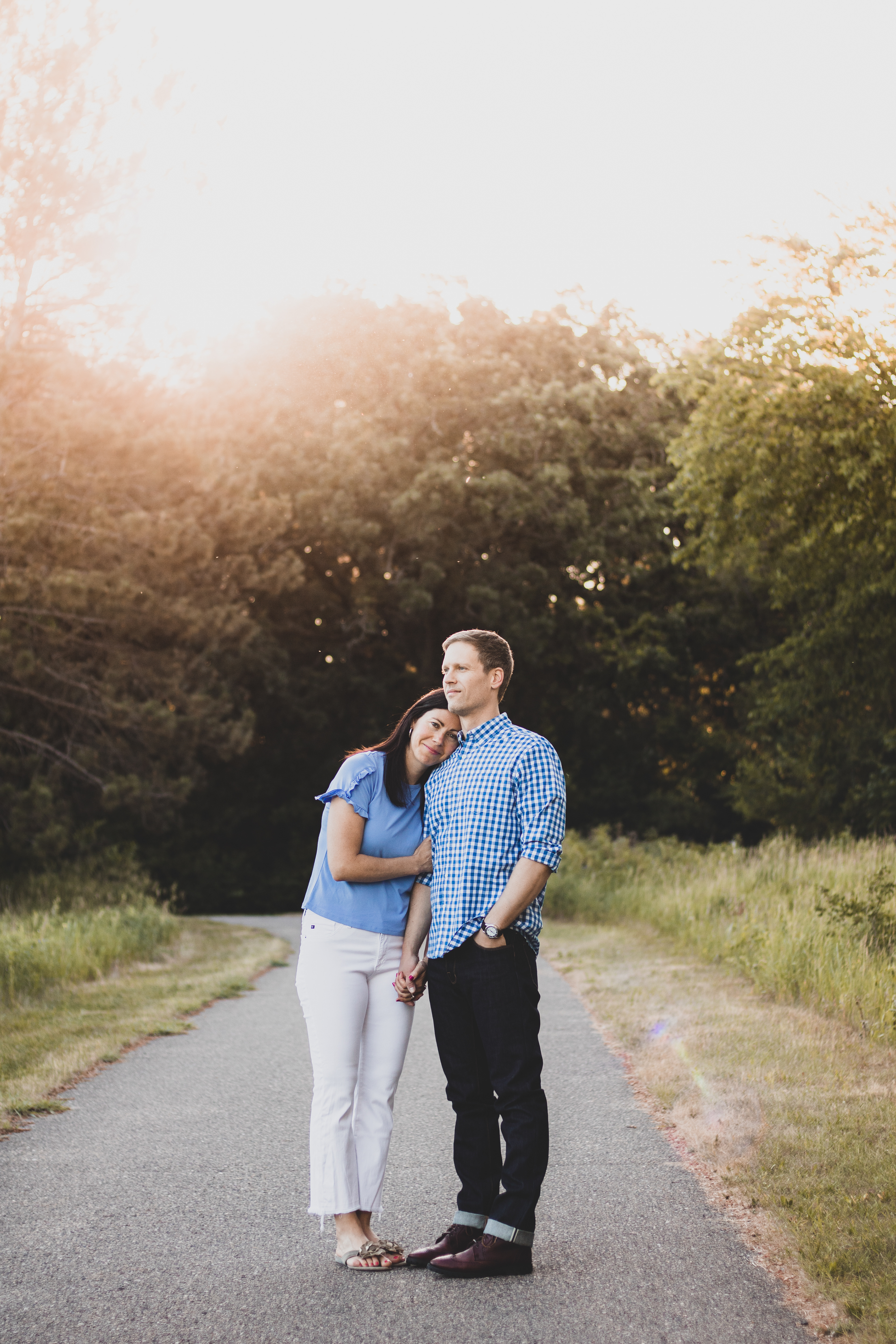 During a Minnesota summer, the sun starts rising at 5:30am, so best time for portraits is 5:25 - 6:30am.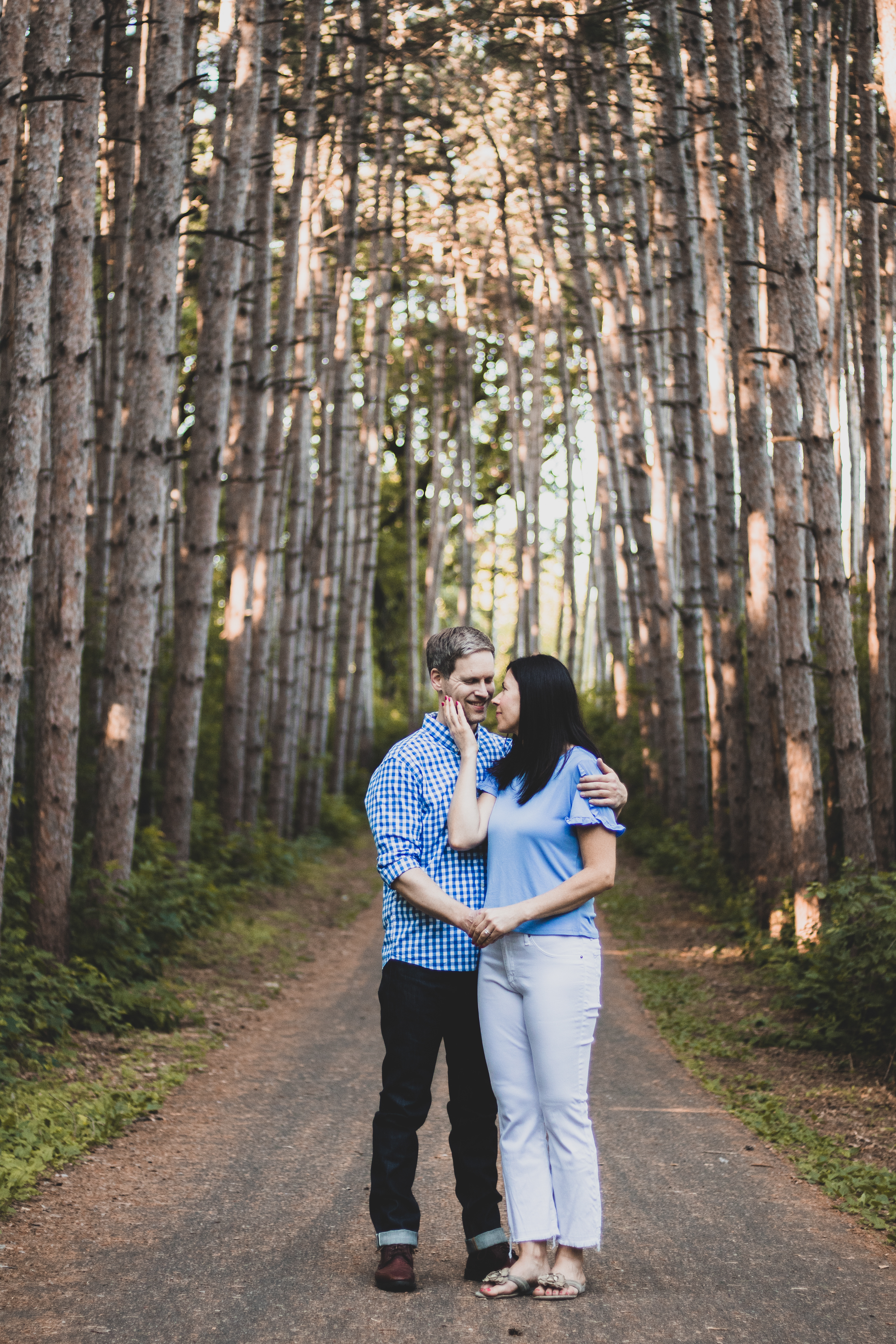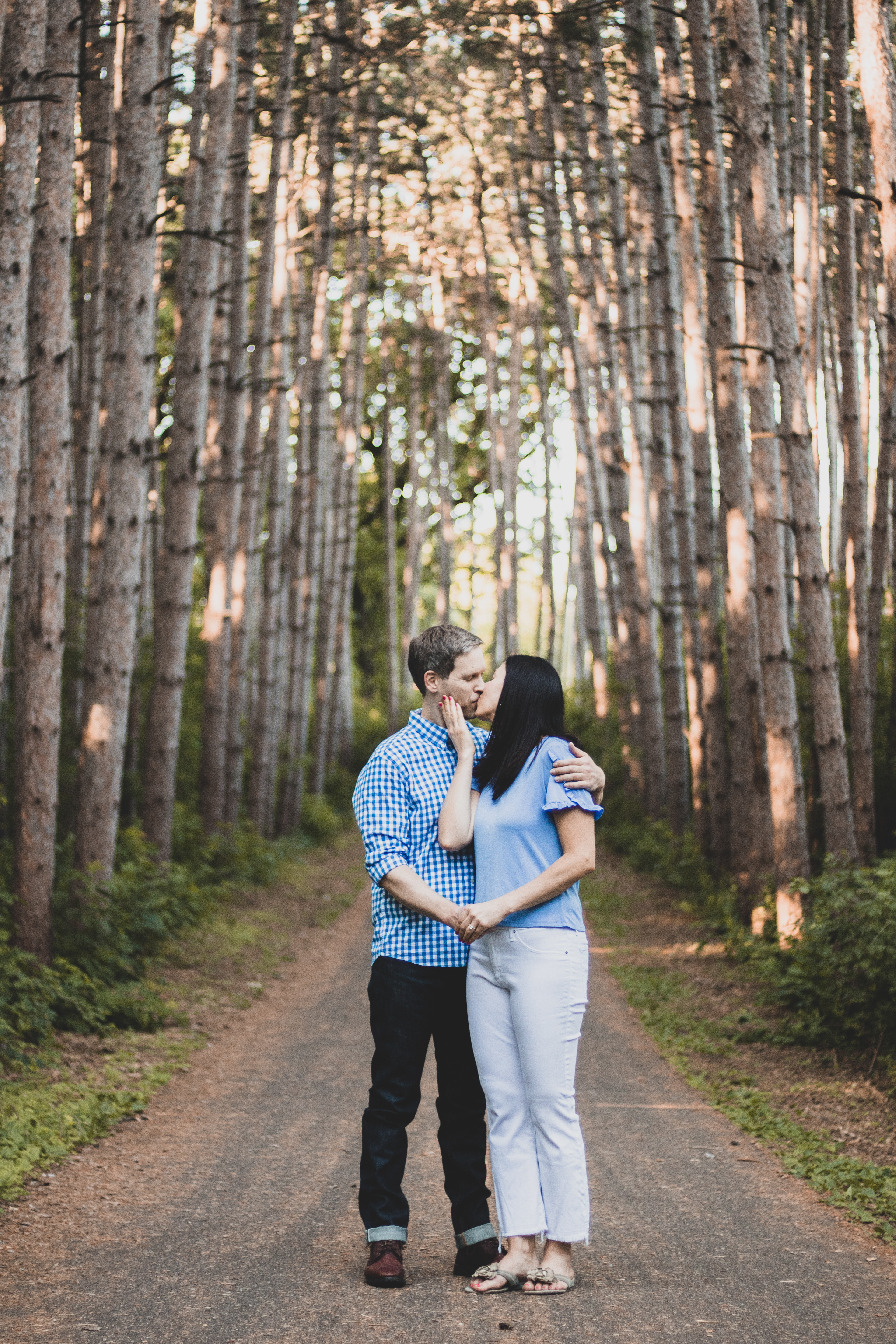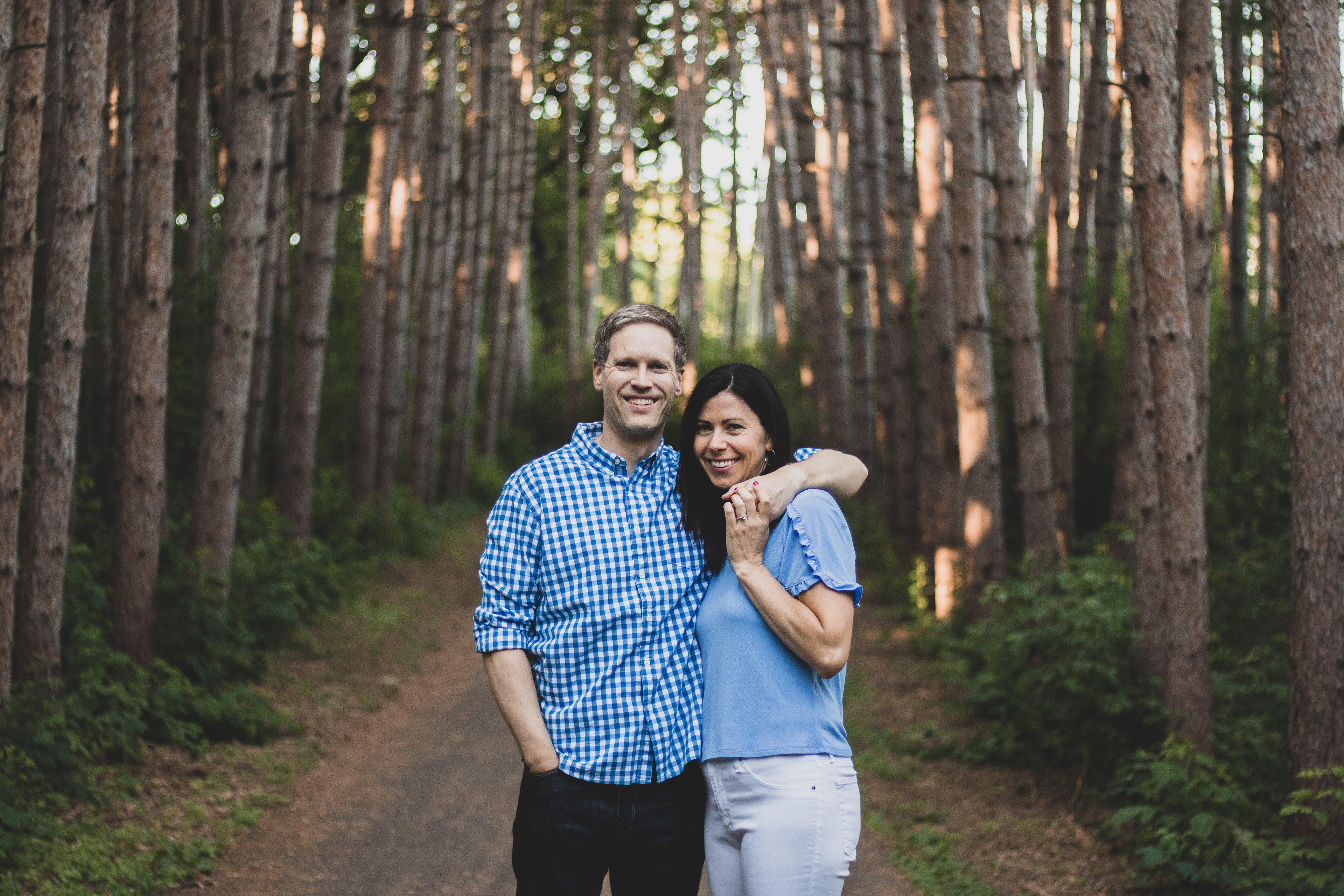 Kristy's great uncle planted the pine trees at the trail, which is what made the location special.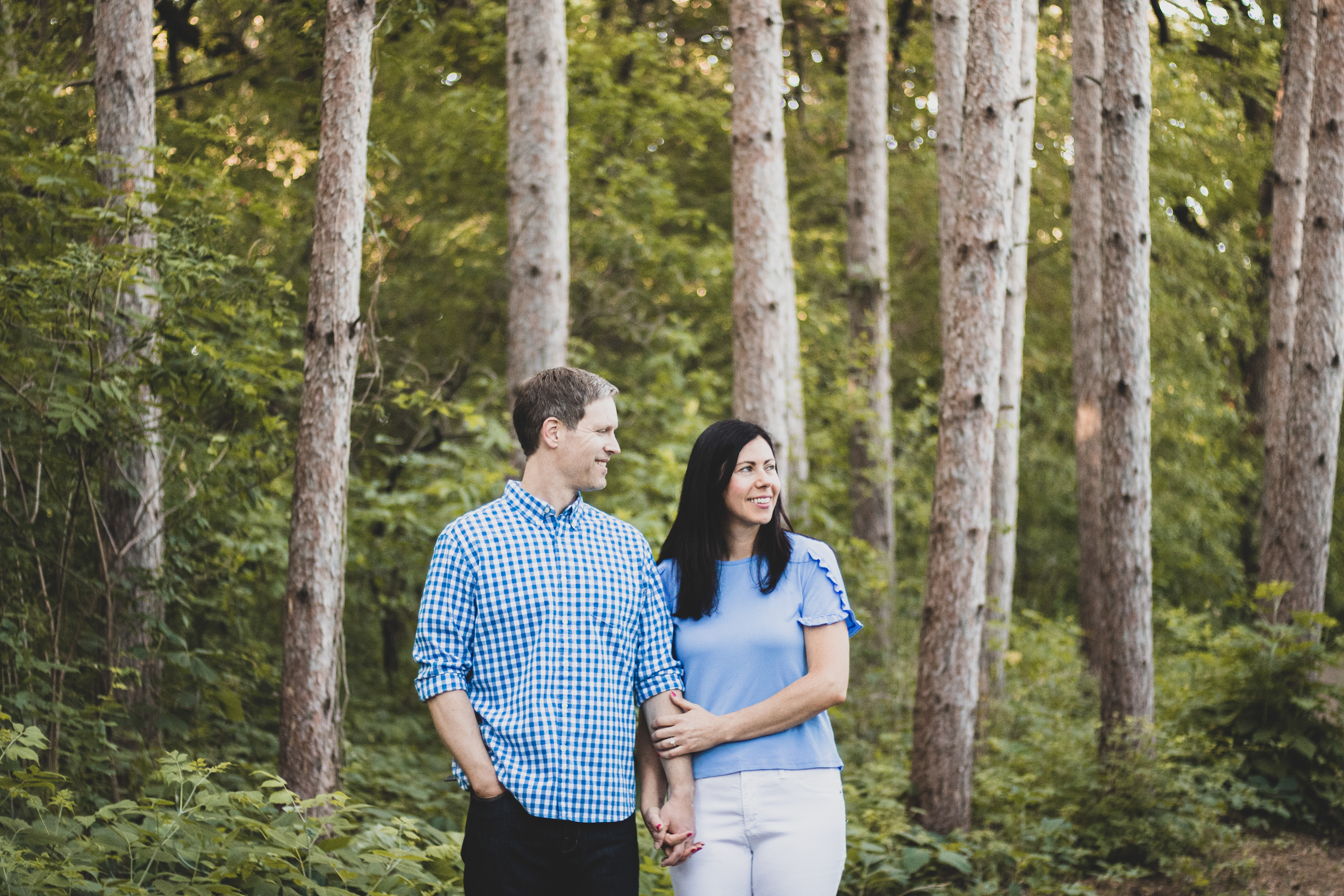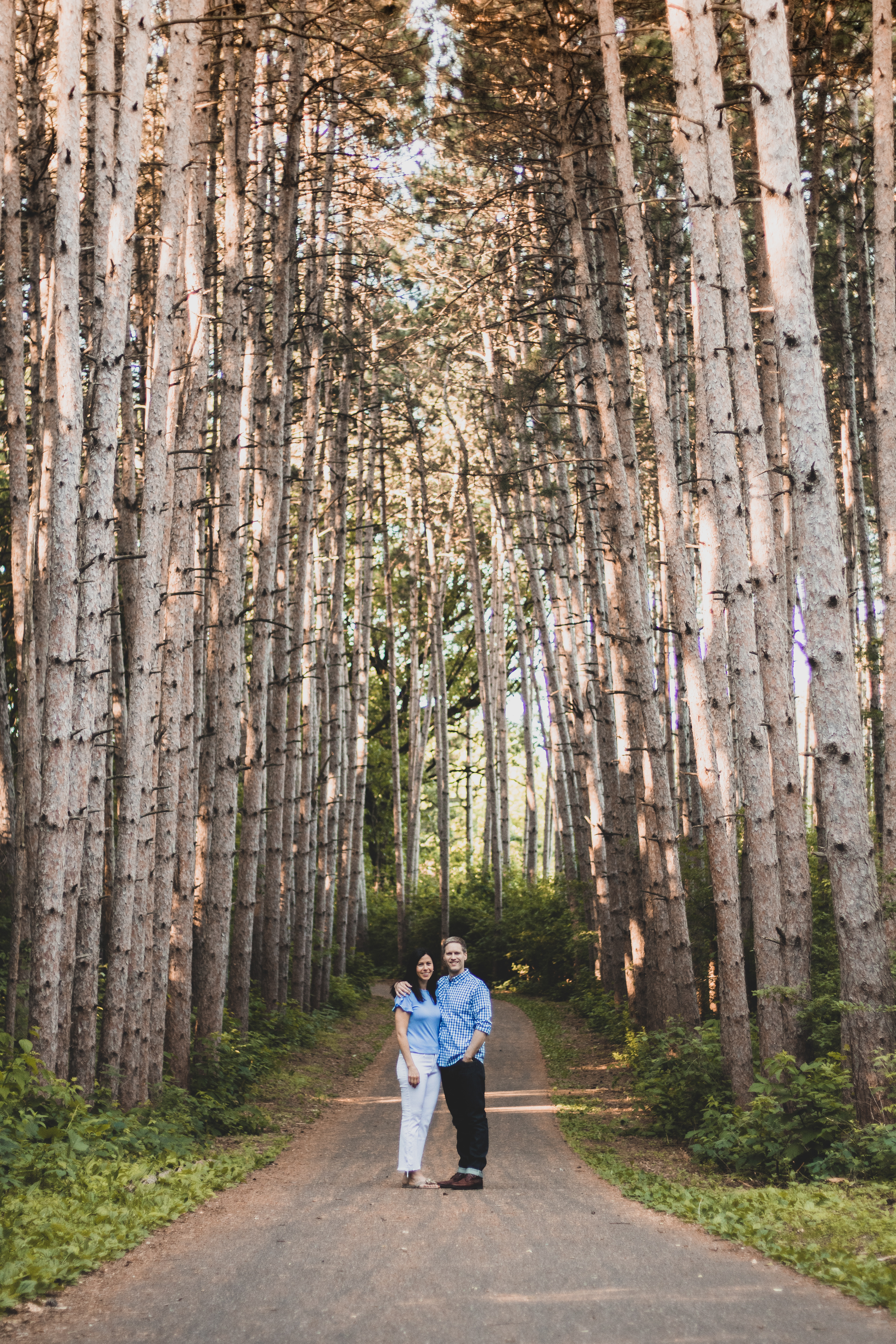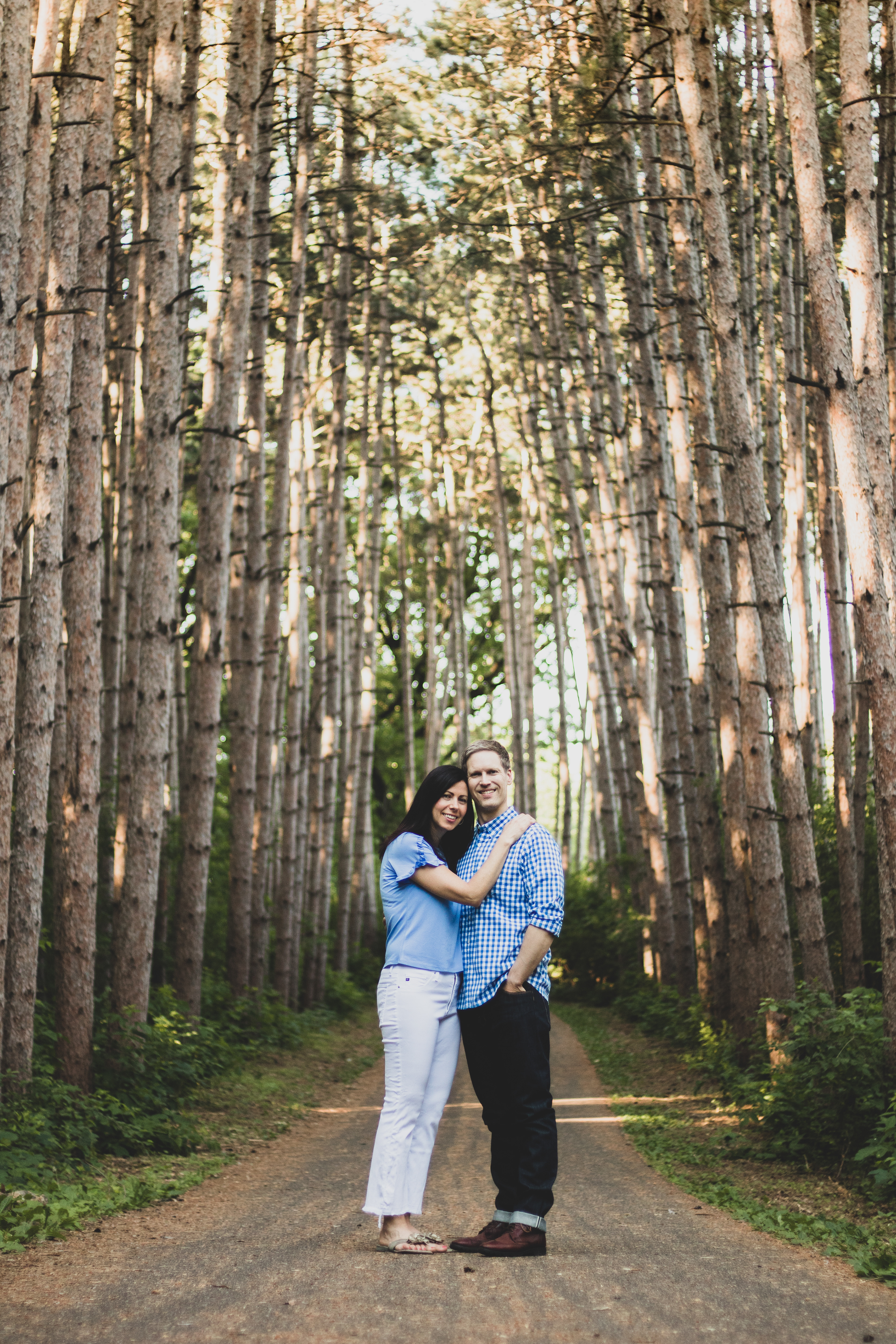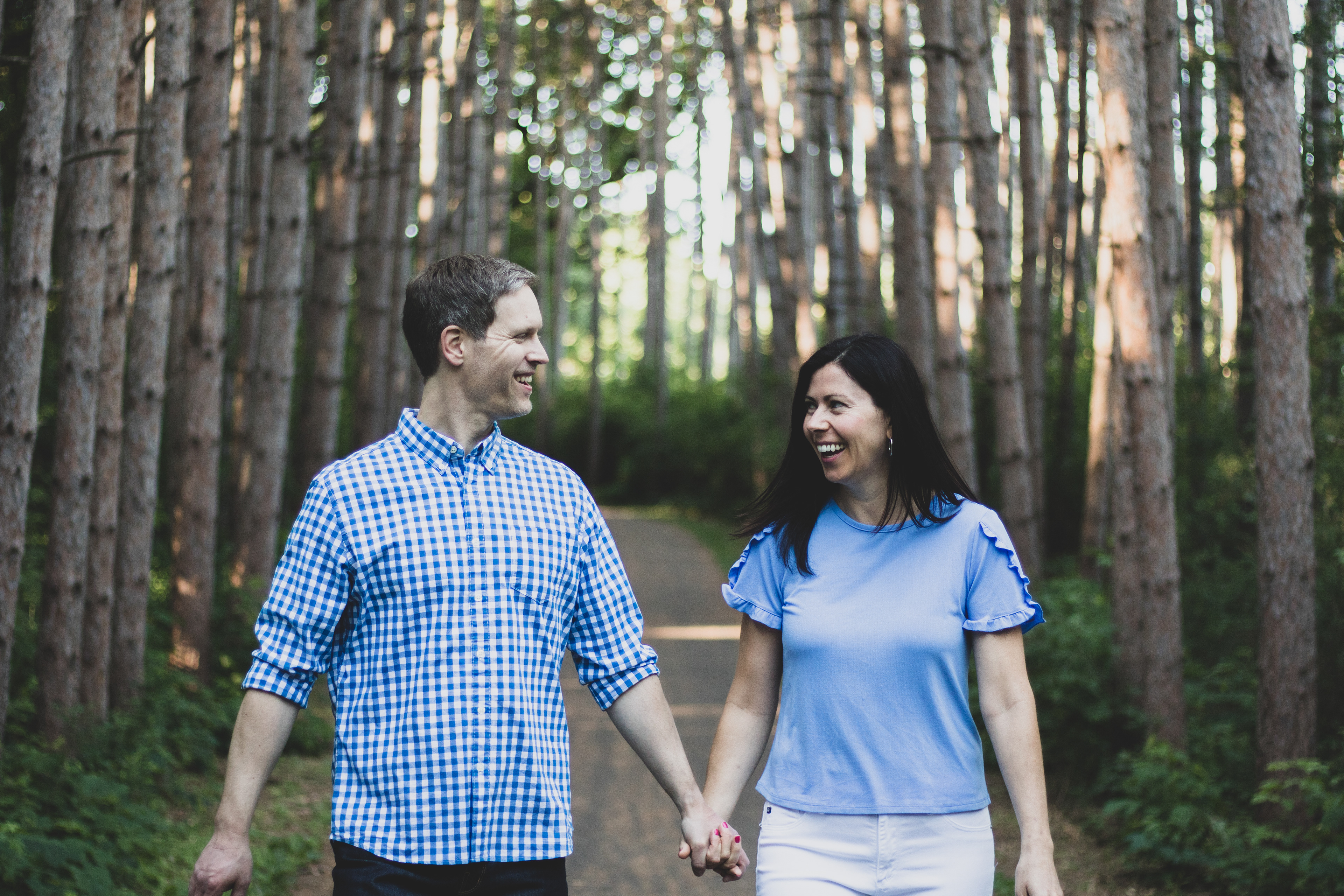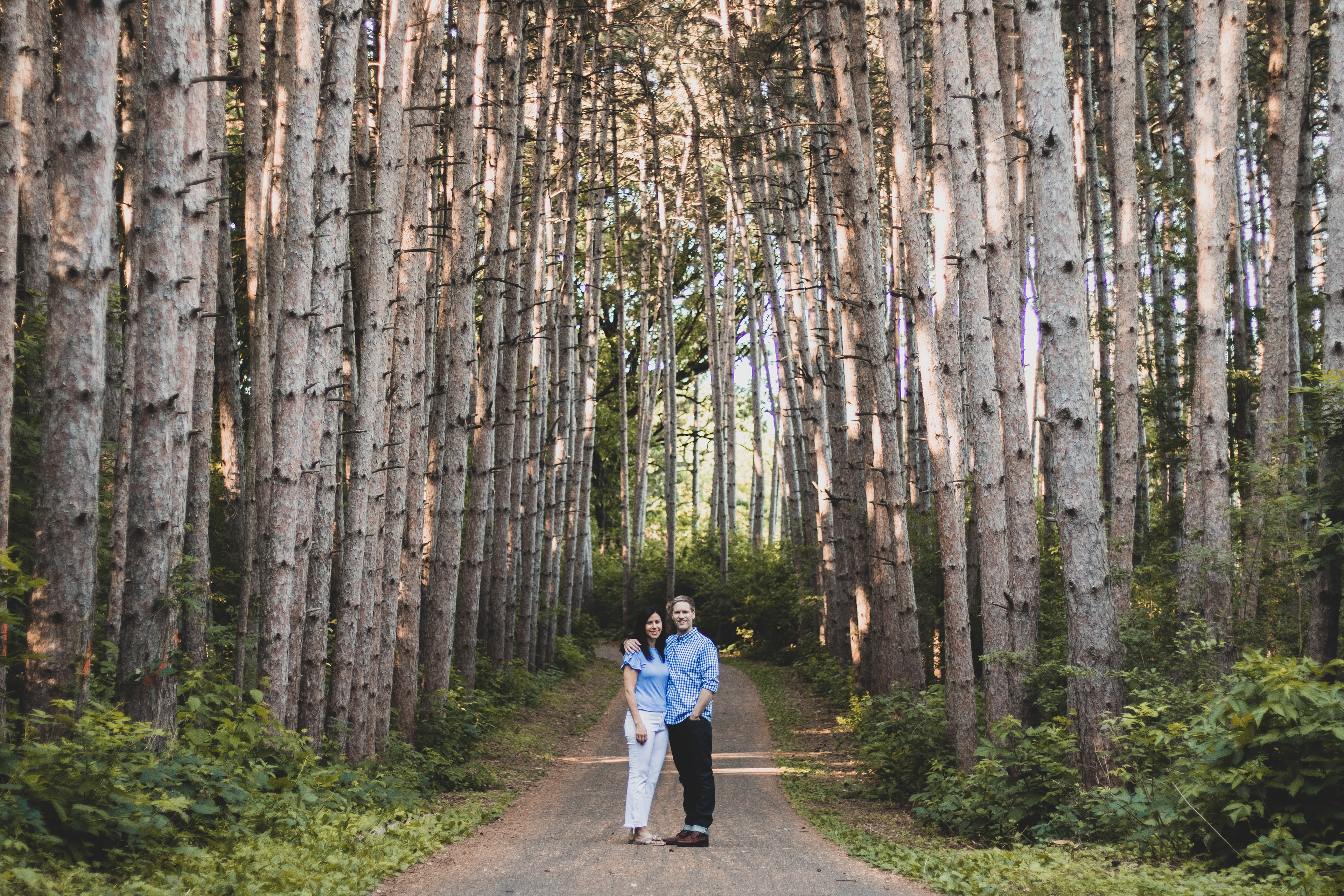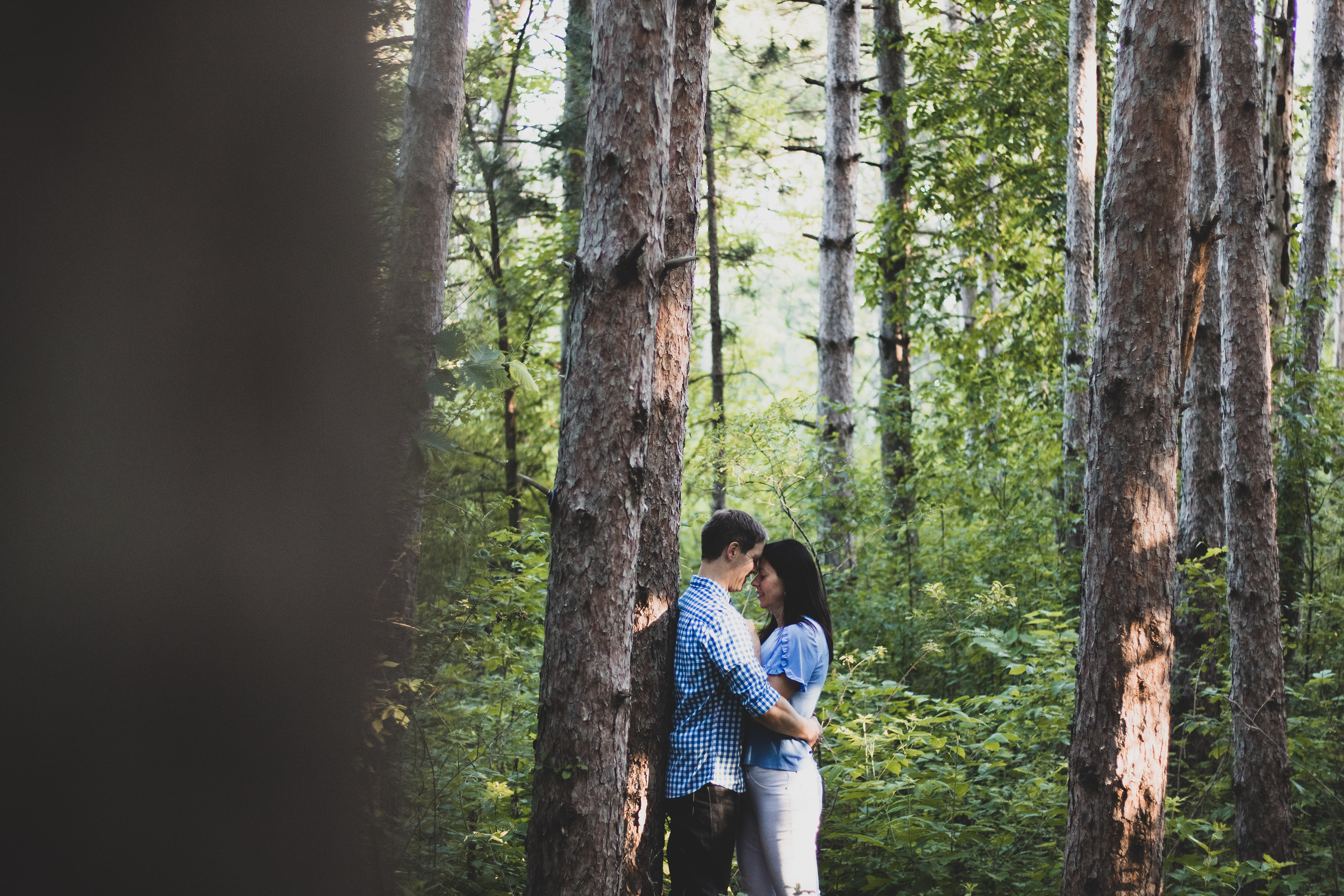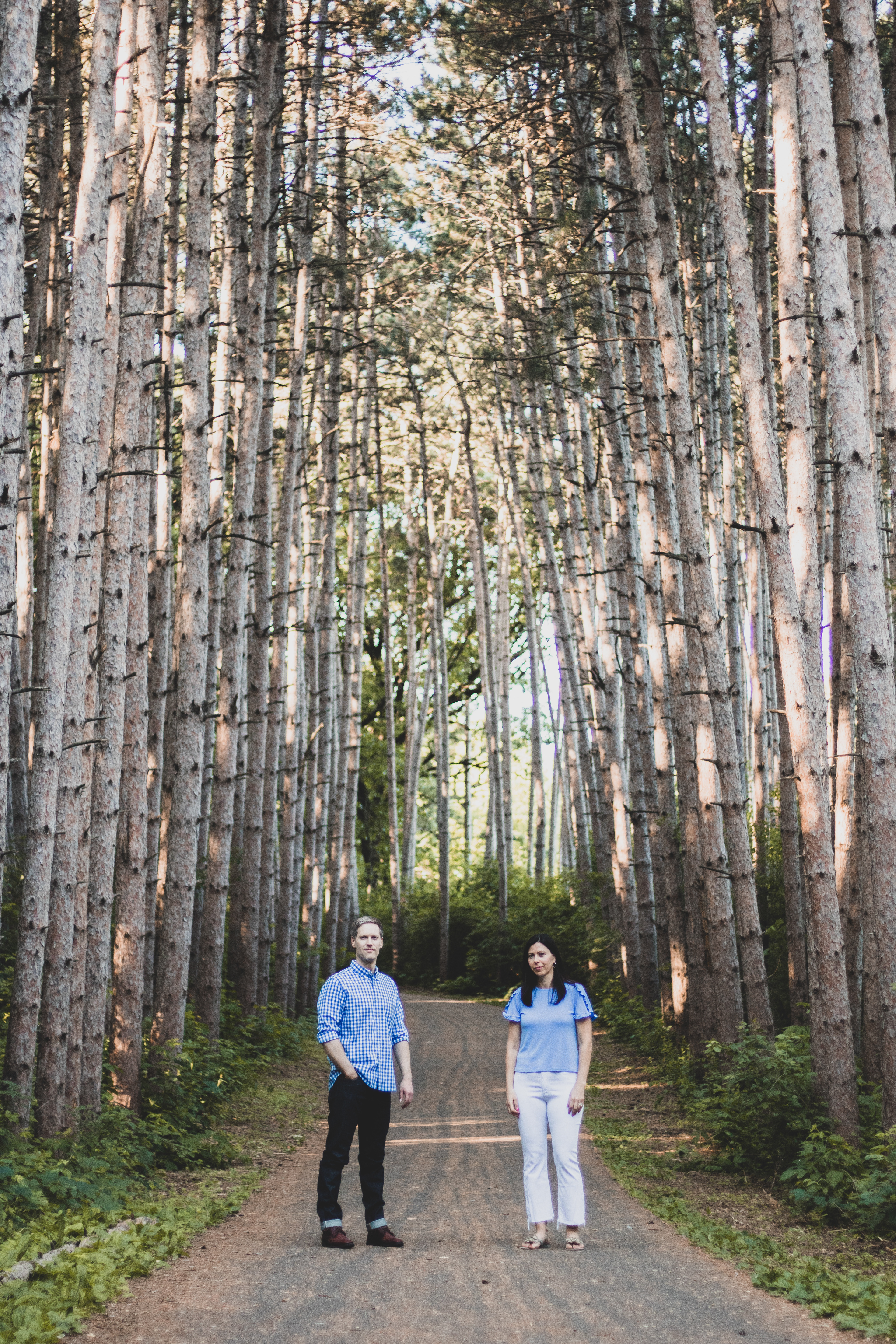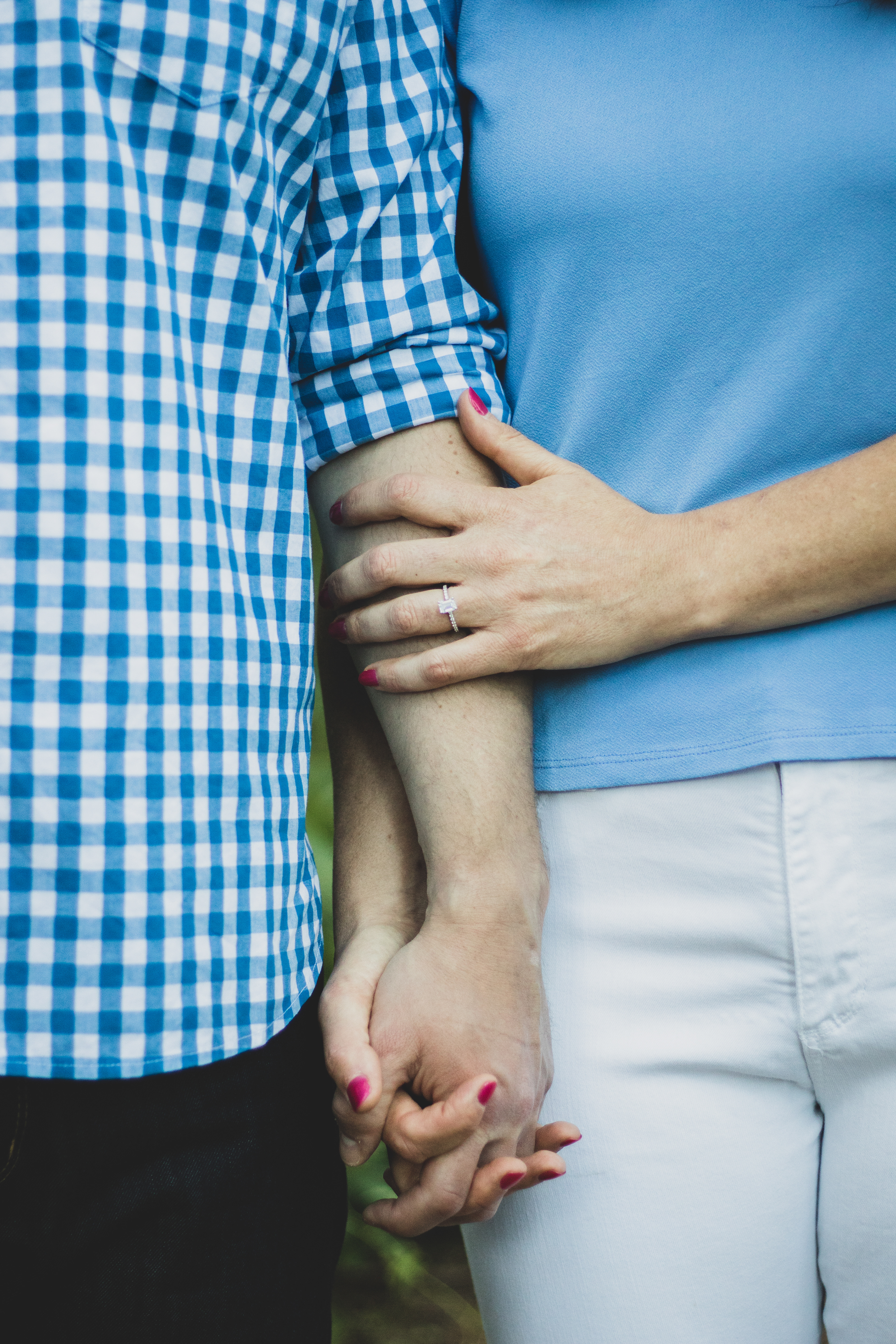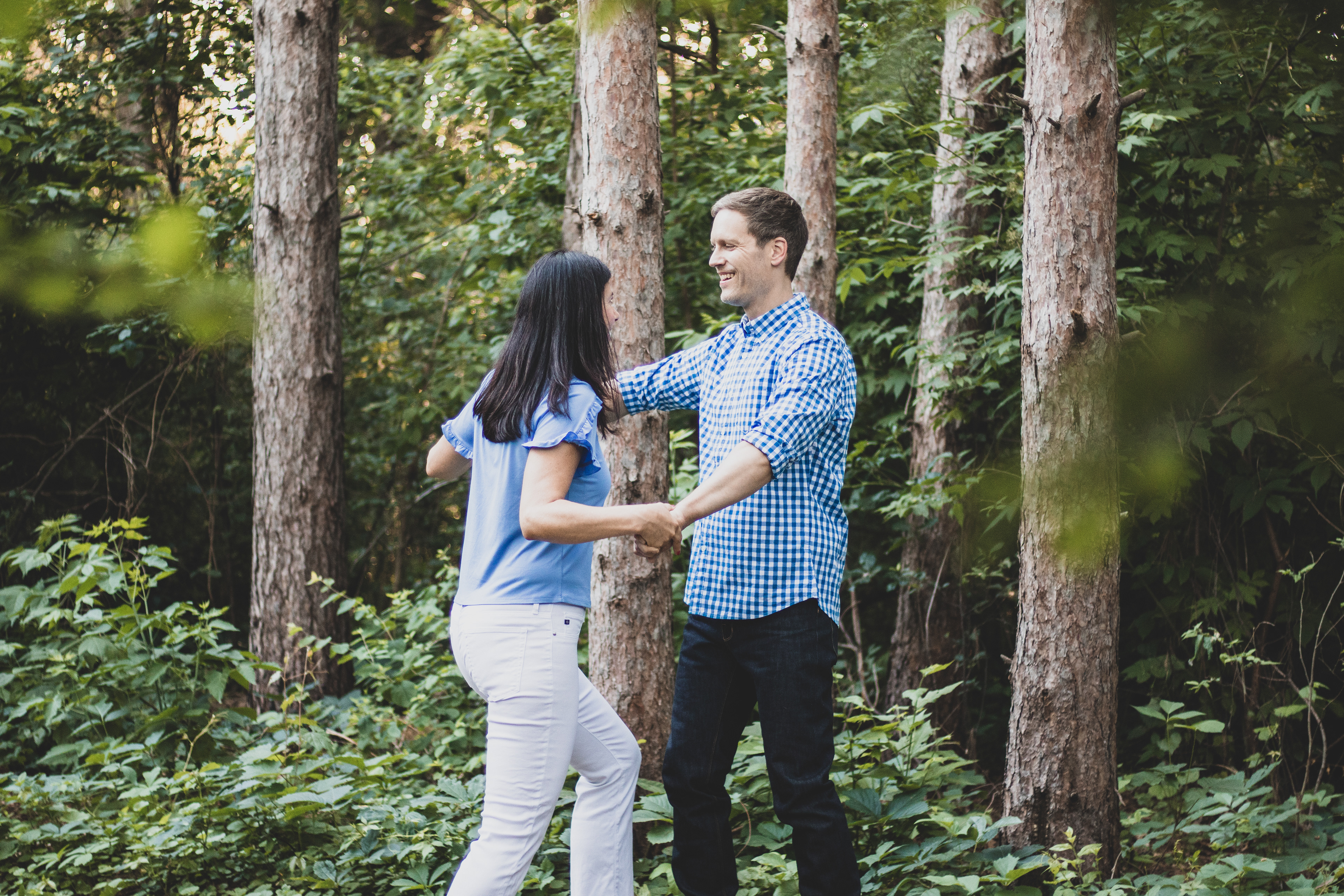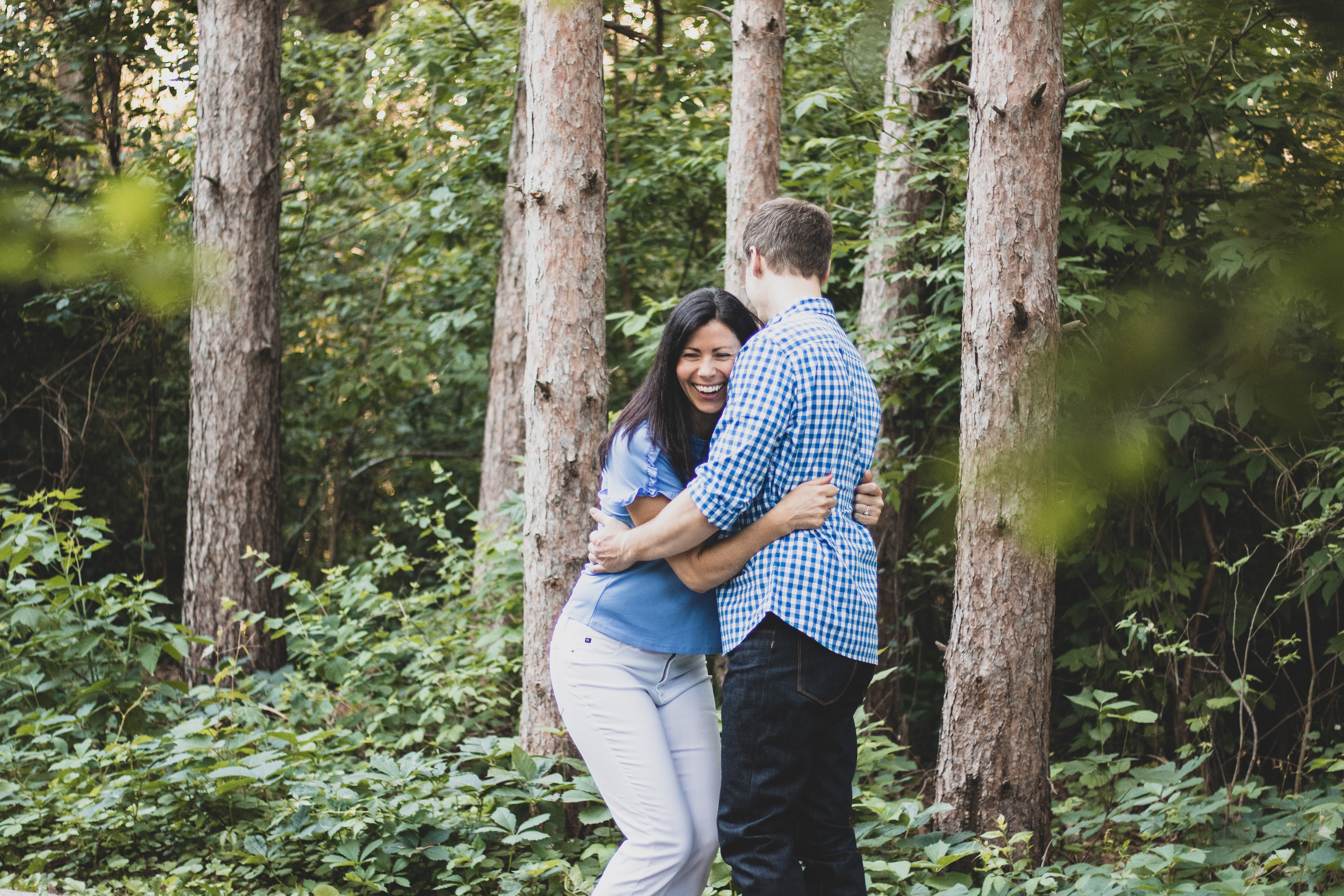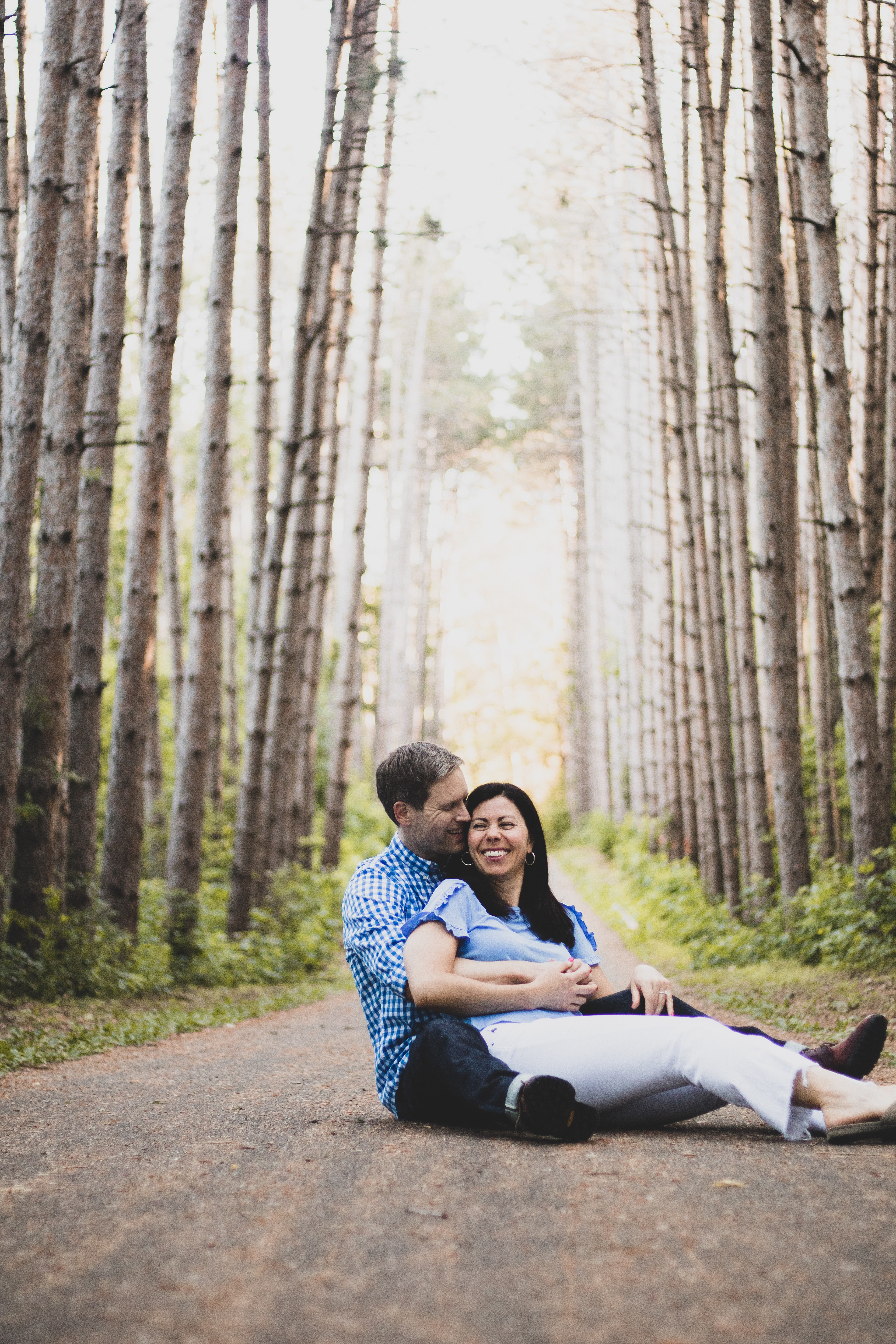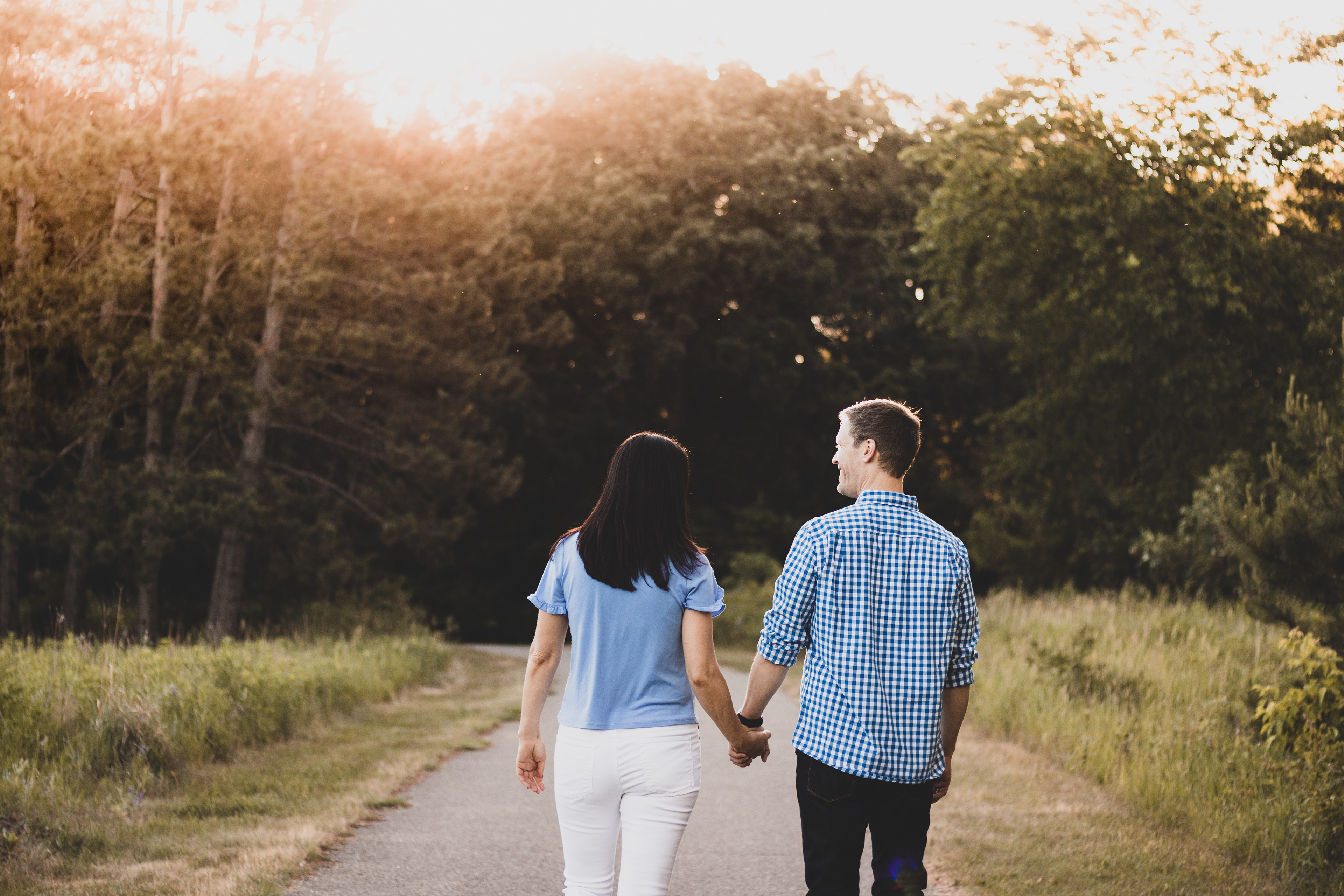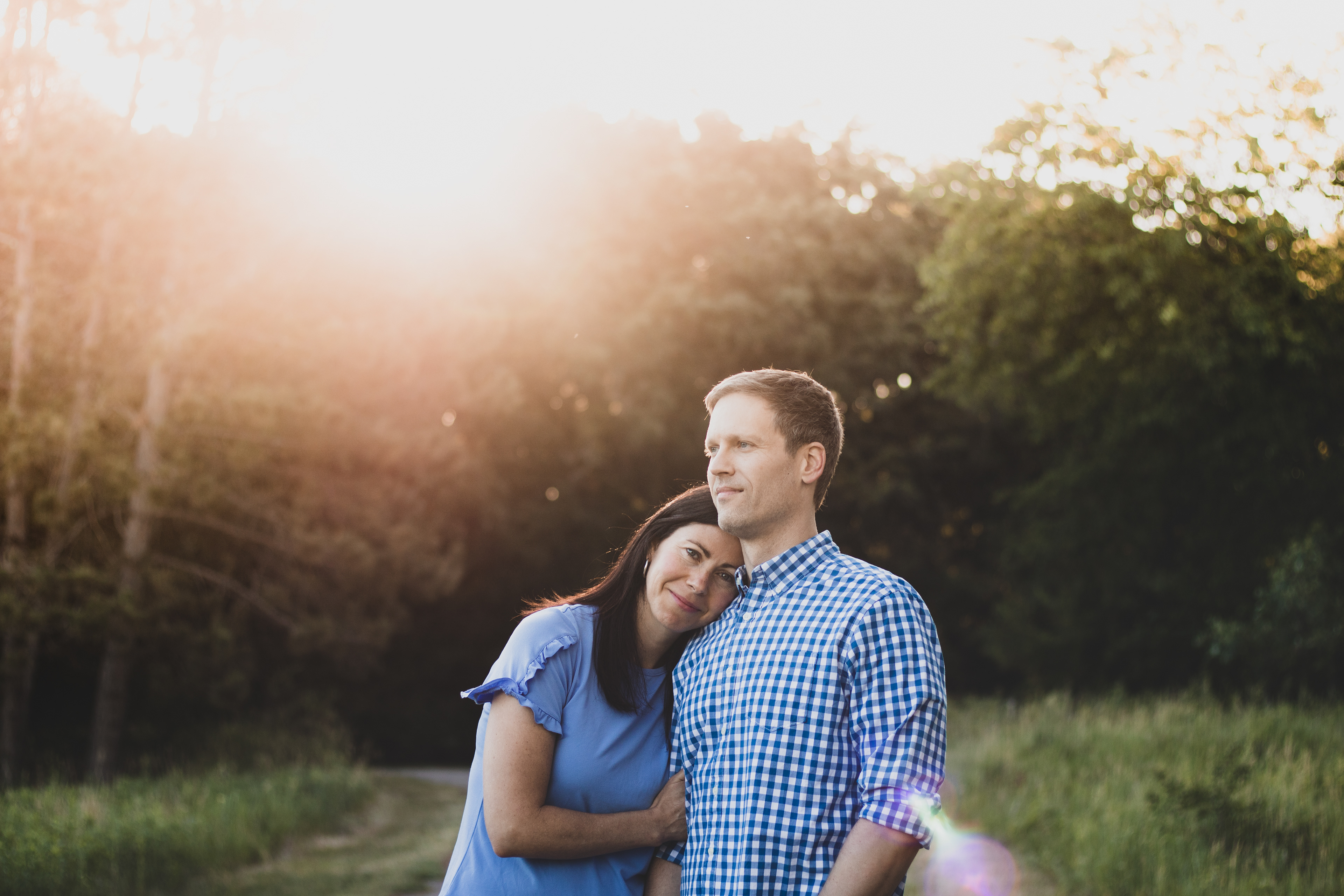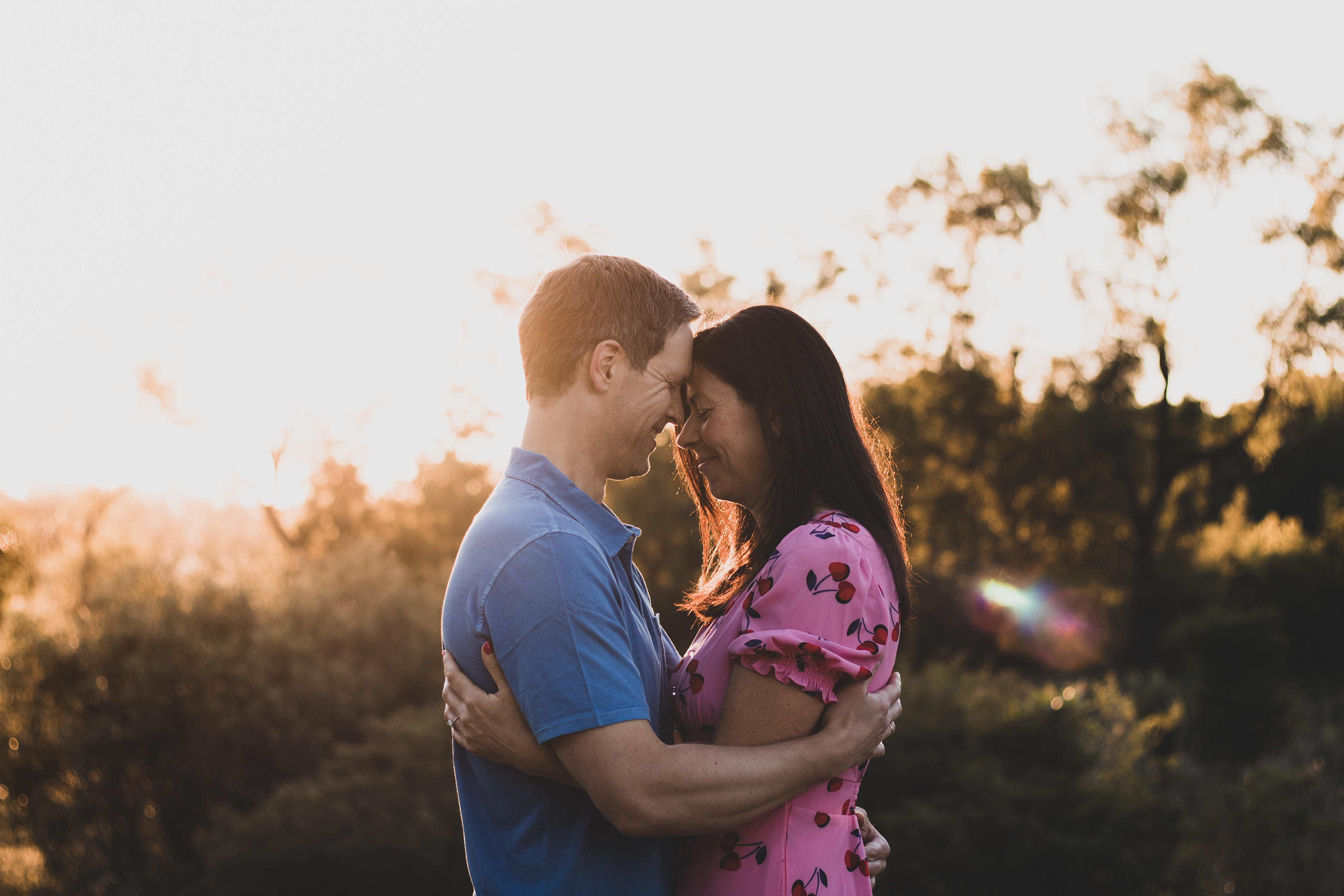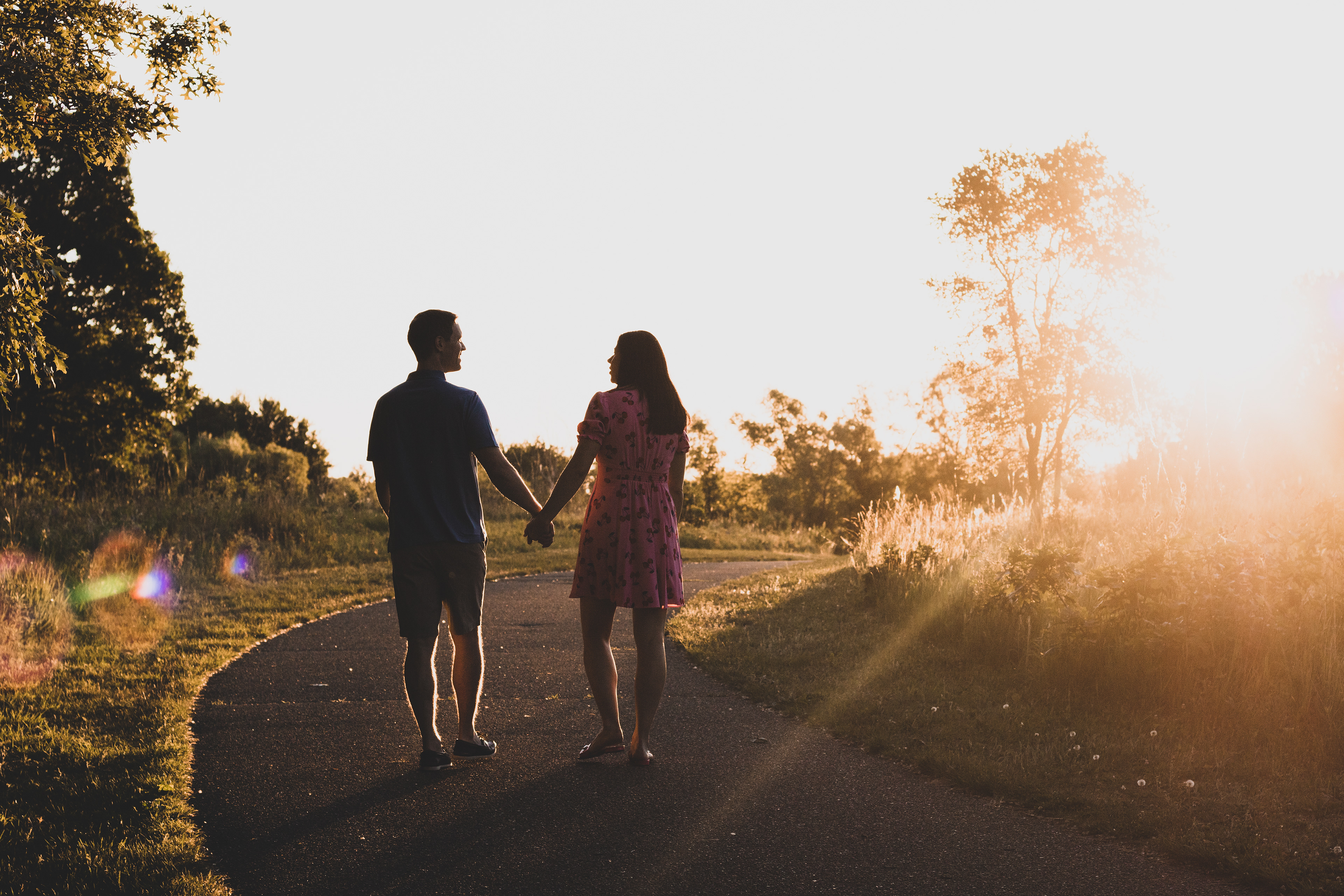 Sunrise
&
Sunset
Lighting means:
More dramatic lighting
Gloriously rich colors of yellow, orange, red and magenta
Easier to capture more dynamic range in your image