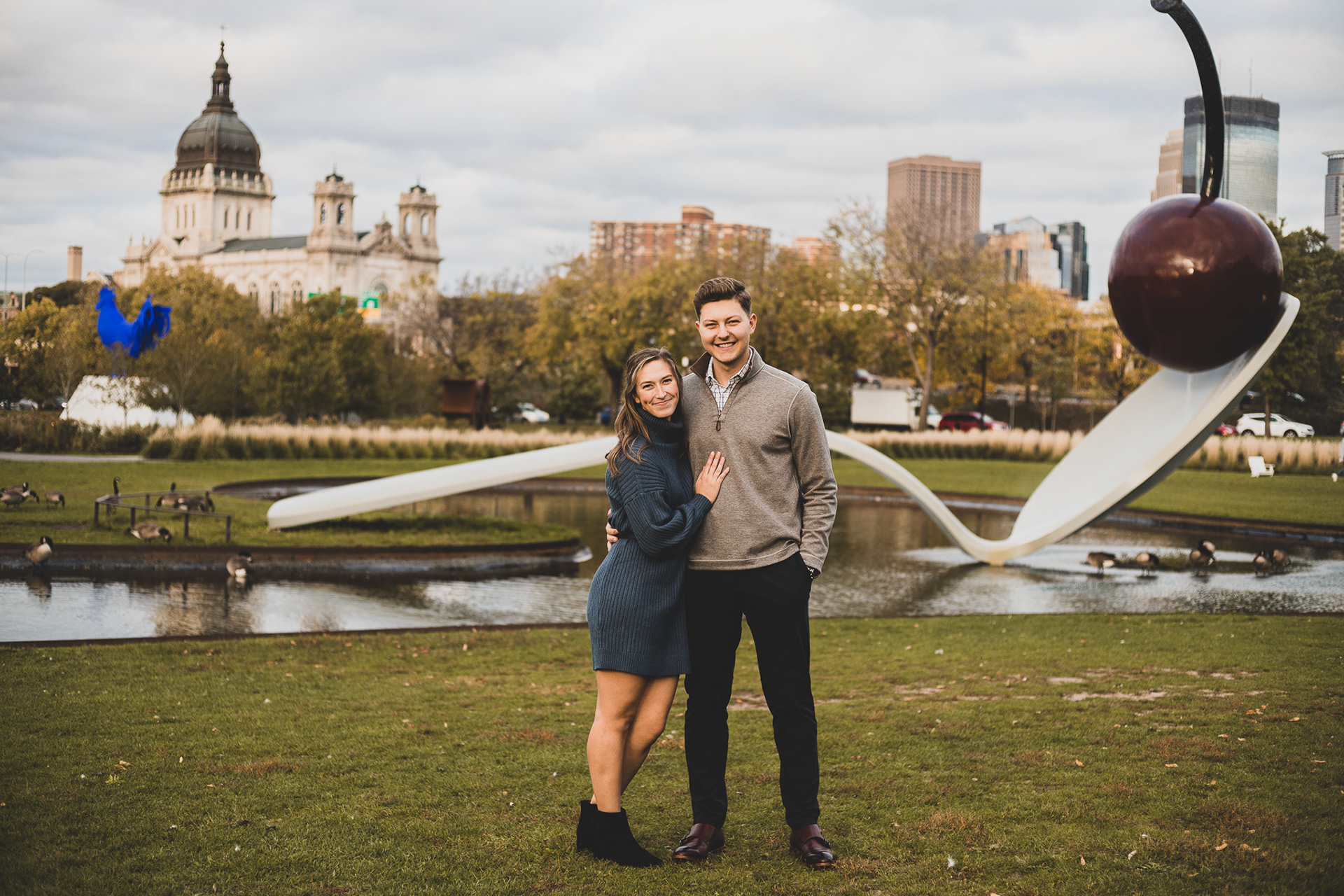 As a photographer, I'm always trying to capture genuine emotions. Photographing a real proposal and freezing that moment in time for a couple is amazing. The reactions are so raw and vulnerable, and there's just so much beauty in that. 
Jerron contacted me in October about capturing a surprise proposal at the the Minneapolis Sculpture Garden, the exact spot where they had one of their first dates 3 years prior.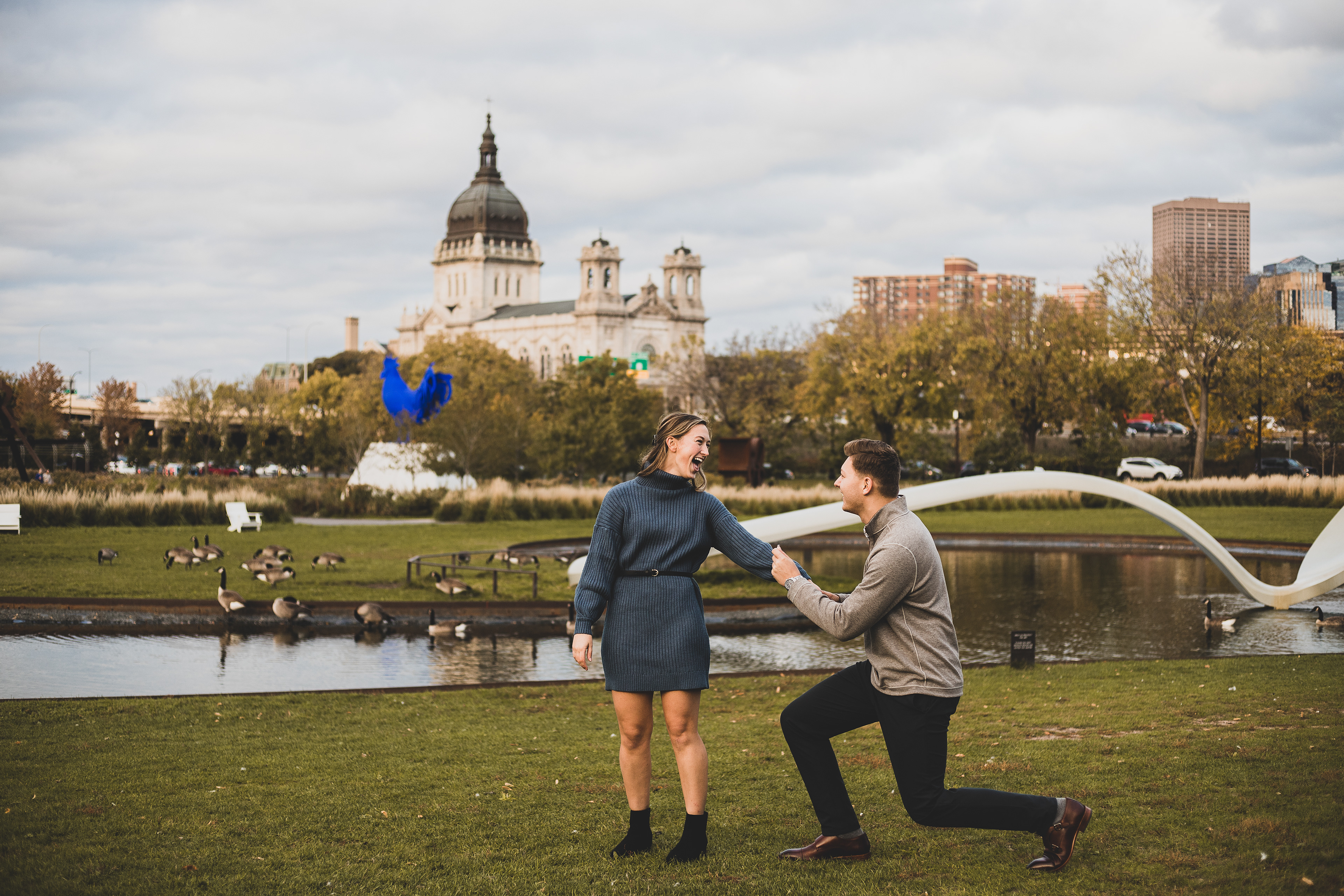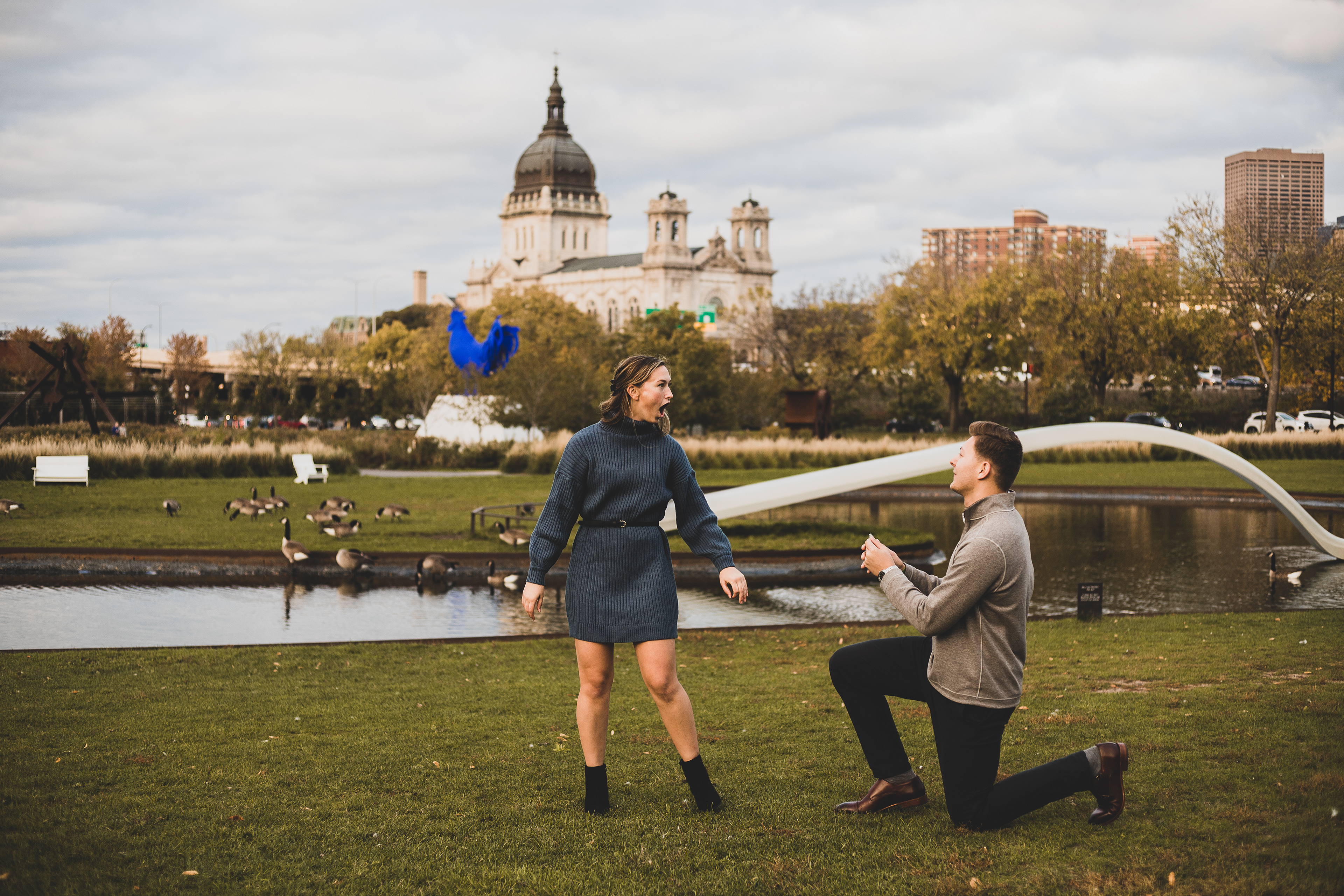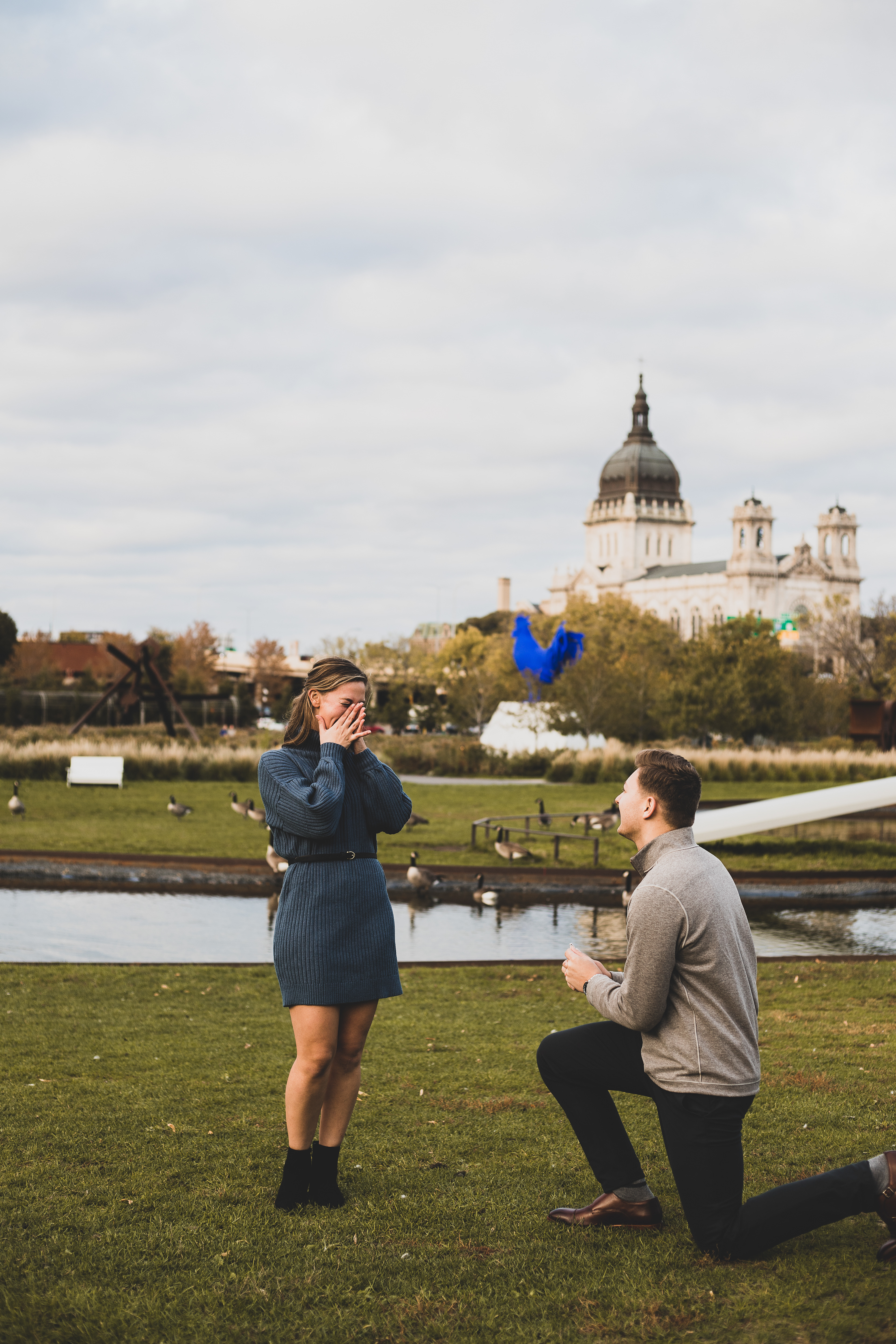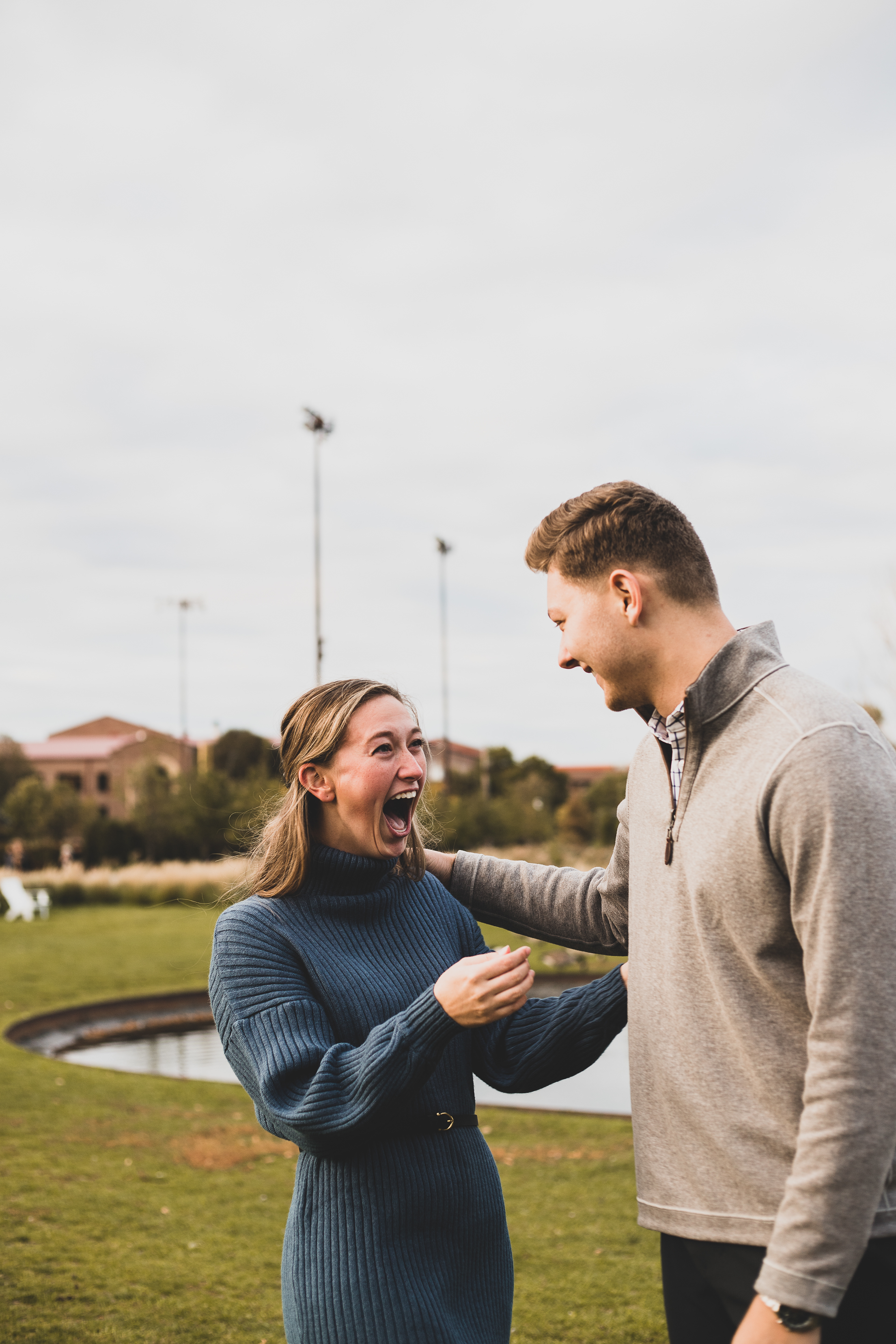 I love, love, loved the shot right after Carly said "yes!" where she already has the ring on her finger. There's so much happiness in that moment. I know that no matter what trials lie ahead for these two, when they look back and see this photo, they'll be able to feel that pure joy all over again.