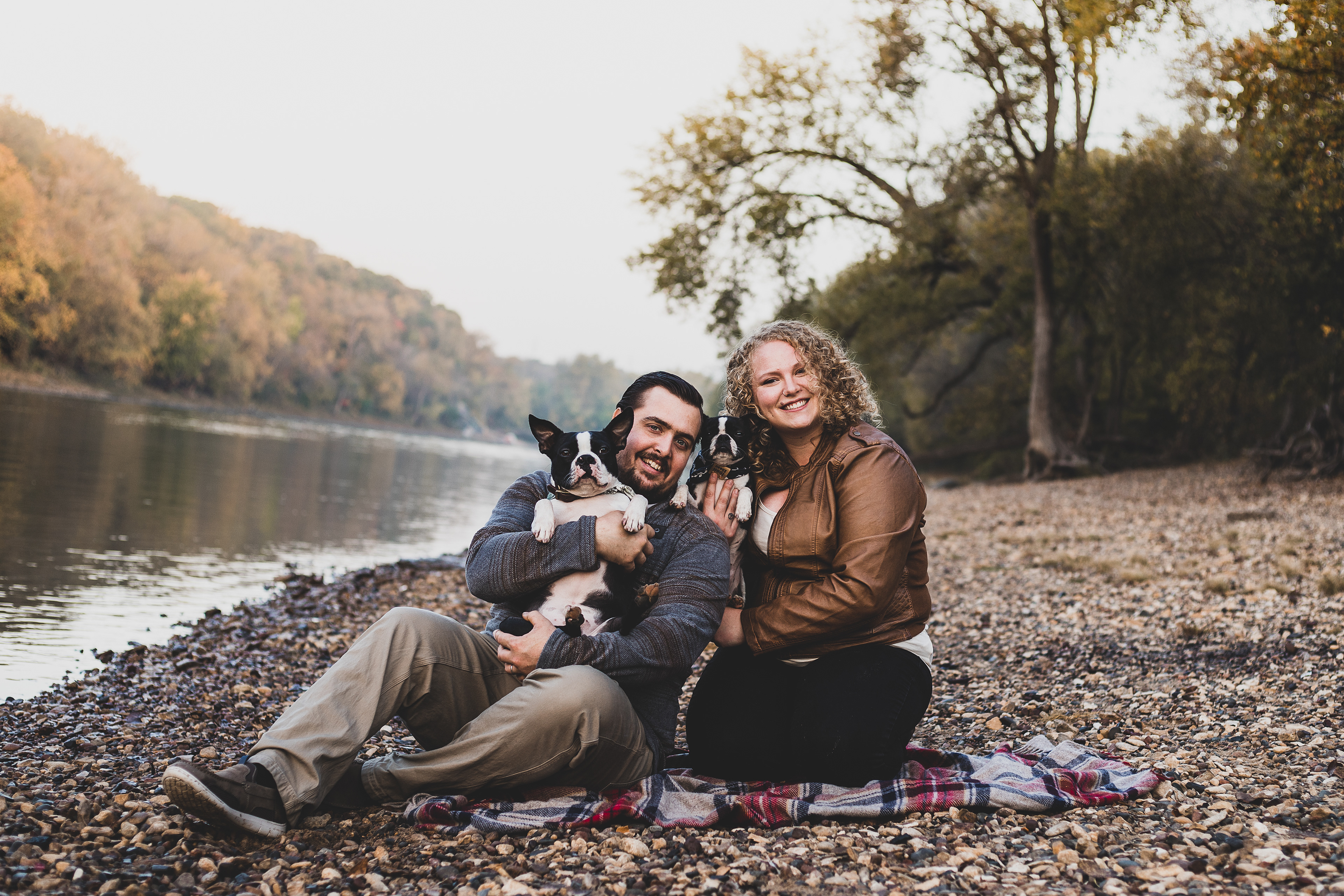 - Pickle + Olive (and their humans) -
Katie and Jonathan contacted me through Instagram about capturing a family session for them and their two Boston Terriers, Pickle and Olive. We decided to go with Hidden Falls Regional Park in St. Paul, MN as our location and took advantage of its rocky beach and the grass fields.
Their session took place during a surprisingly warm morning in October along the Mississippi River. Trees were covered in an earthy orange tone and have just begun losing their leaves, which made for a perfect background.
Despite their crazy energy, Olive and Pickle were very well behaved and most importantly, photogenic af. They are sooo stinkin' cute. Our session ended with a Whip Cream fight at a picnic table and the dogs were thrilled, Jonathan though not so much.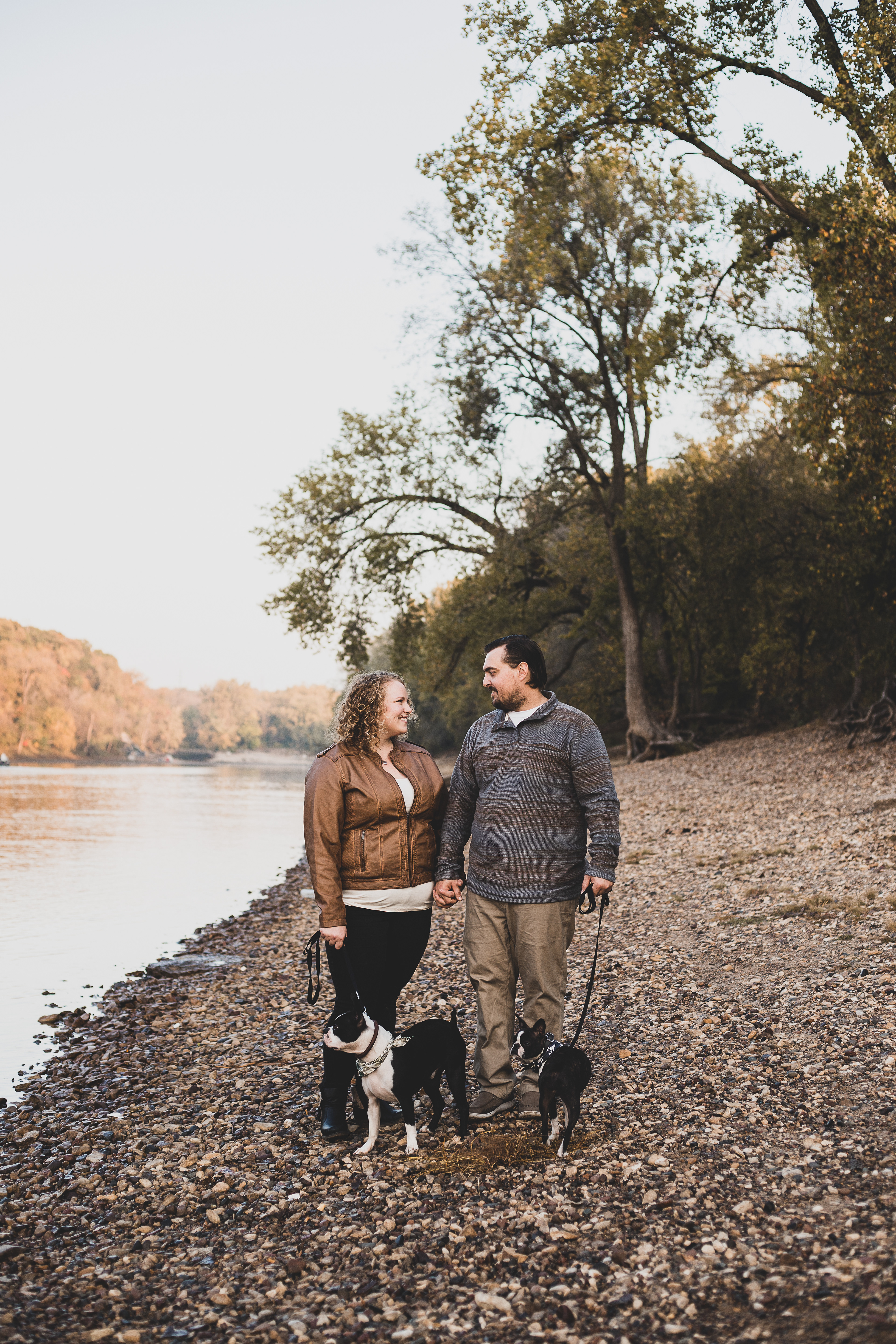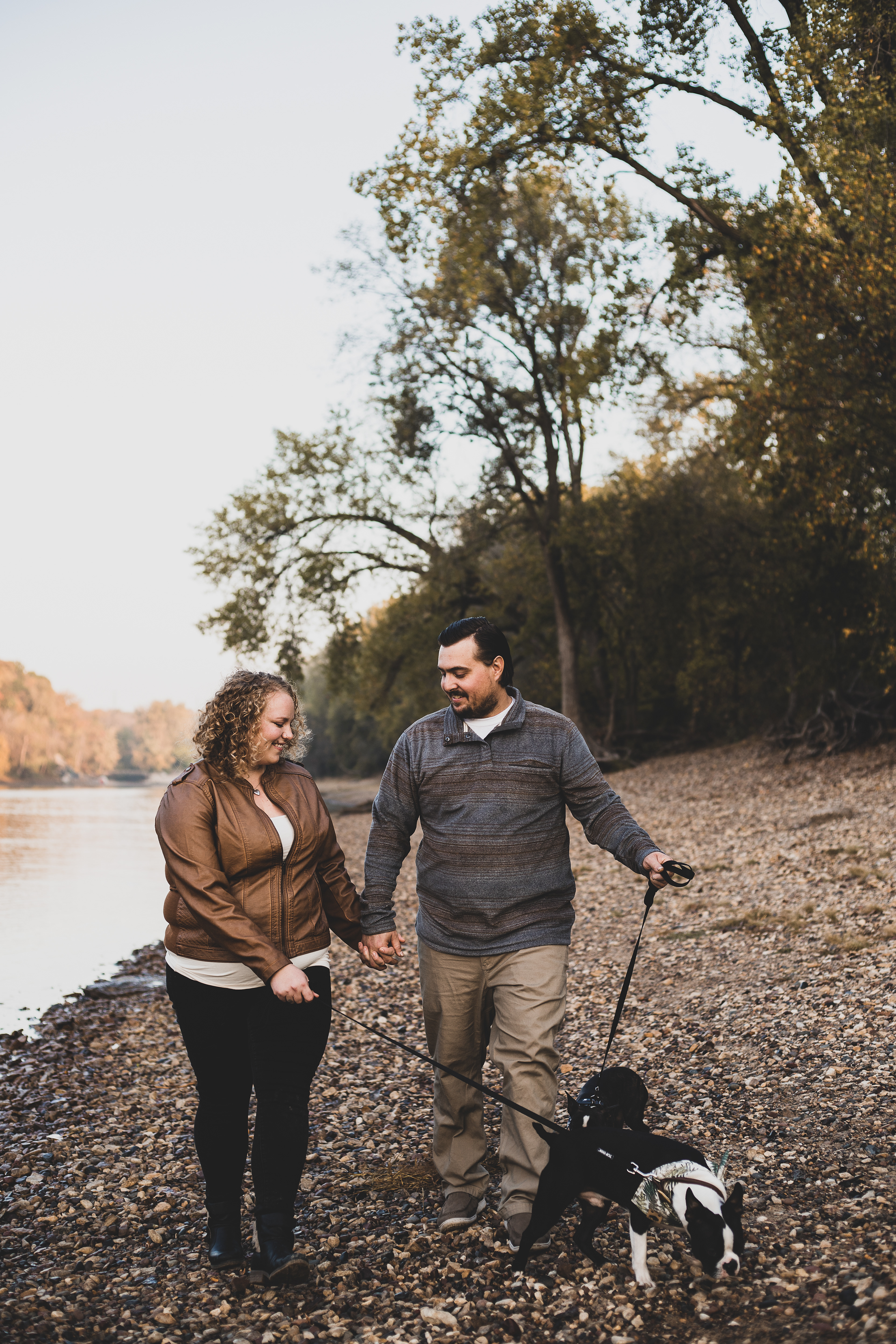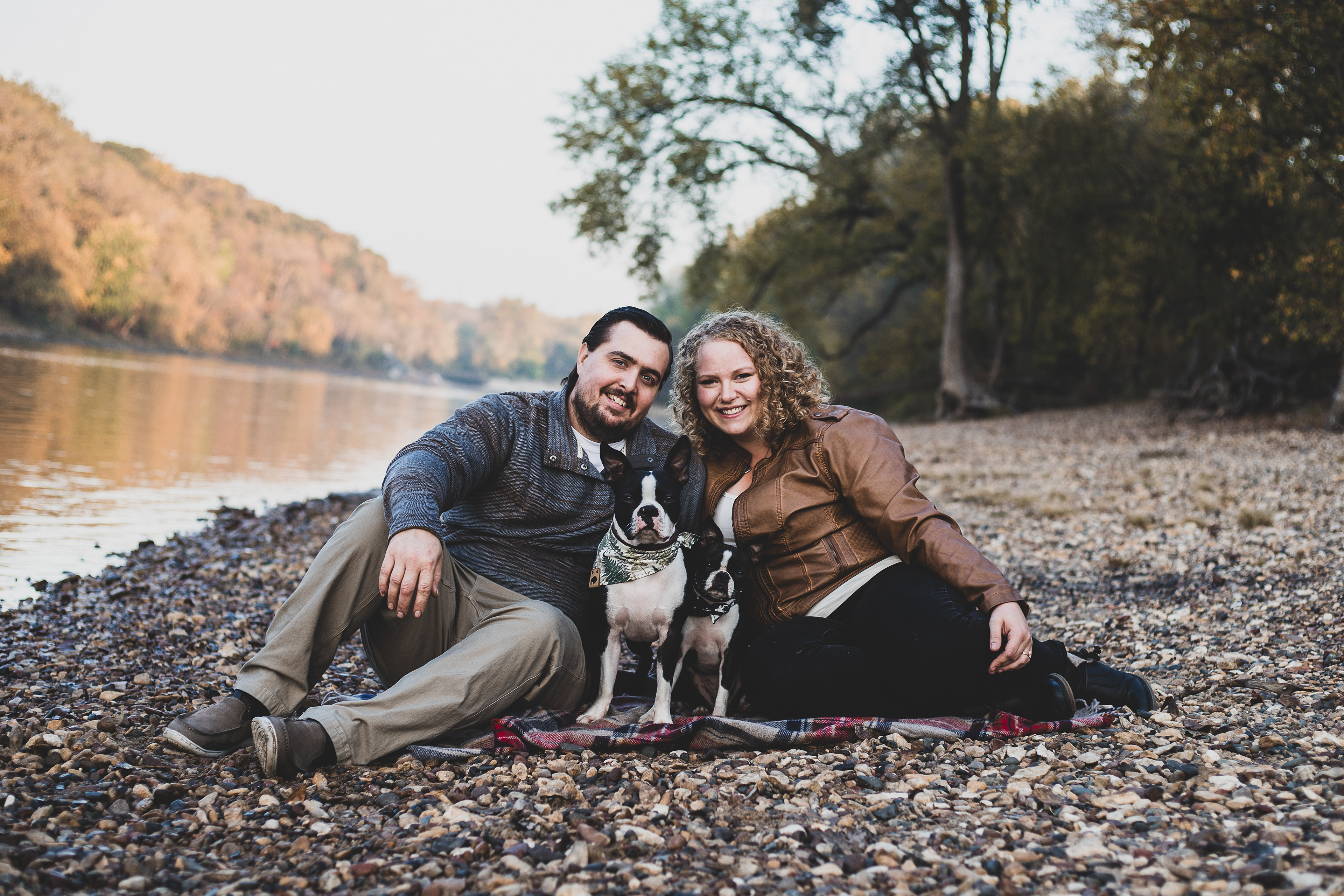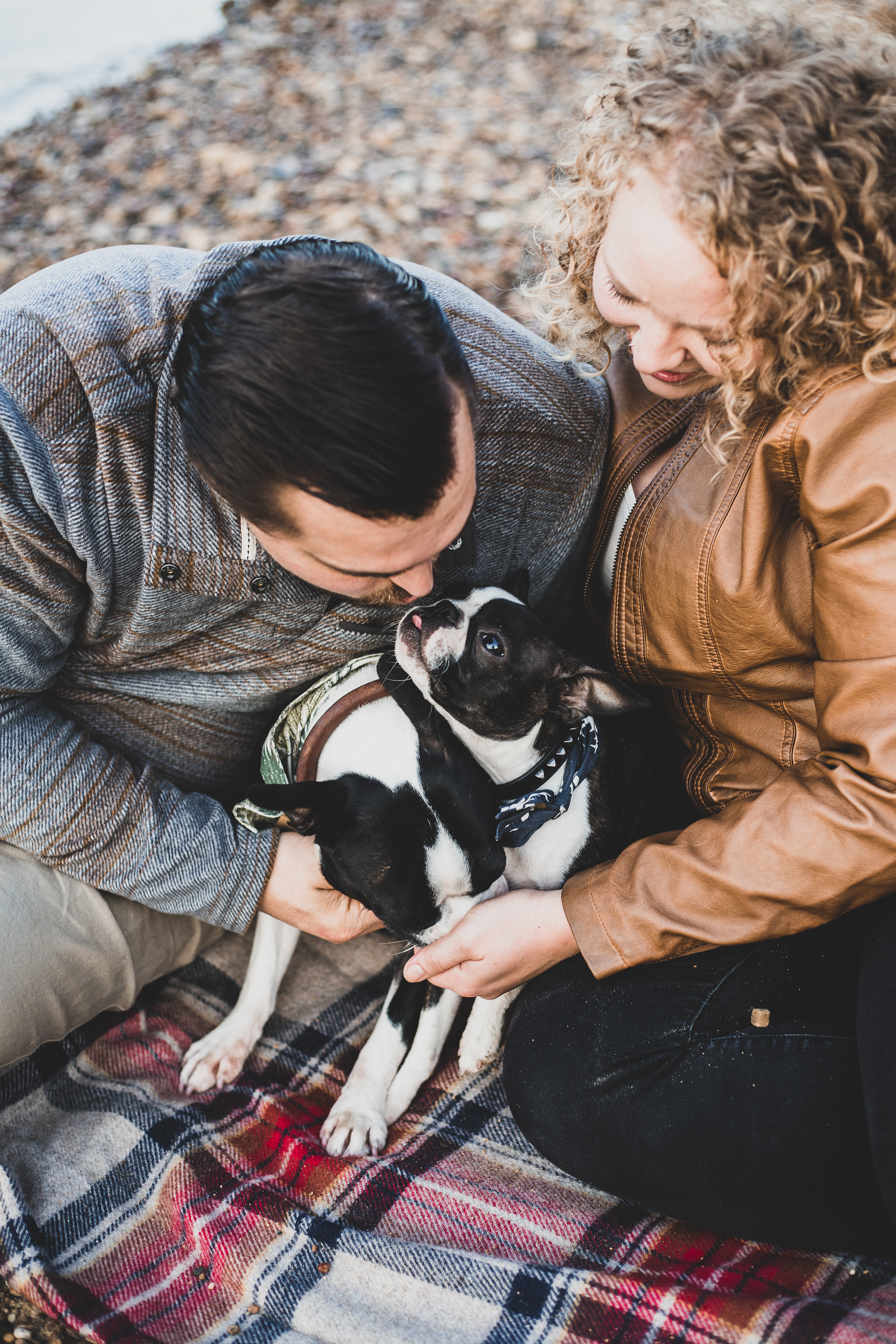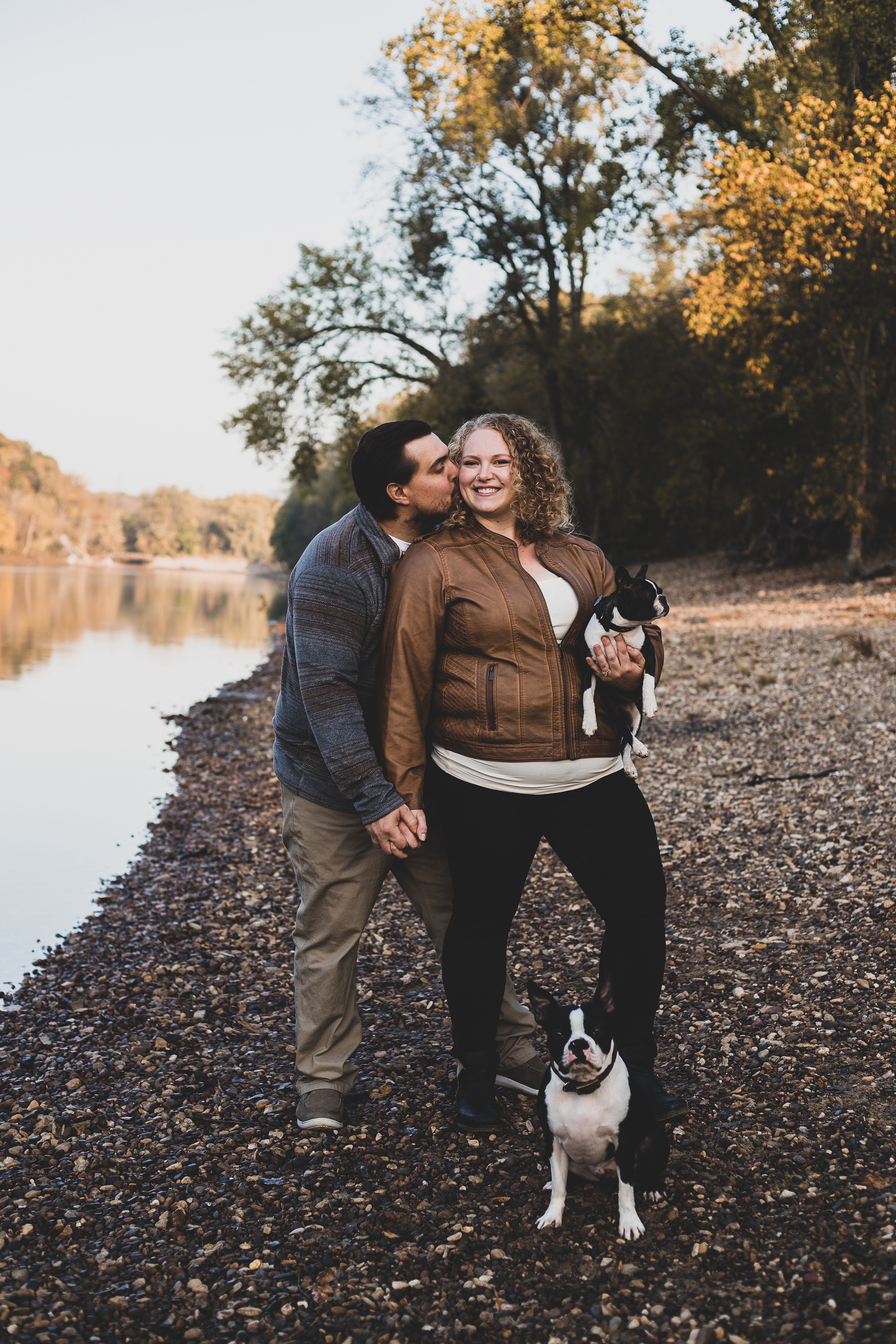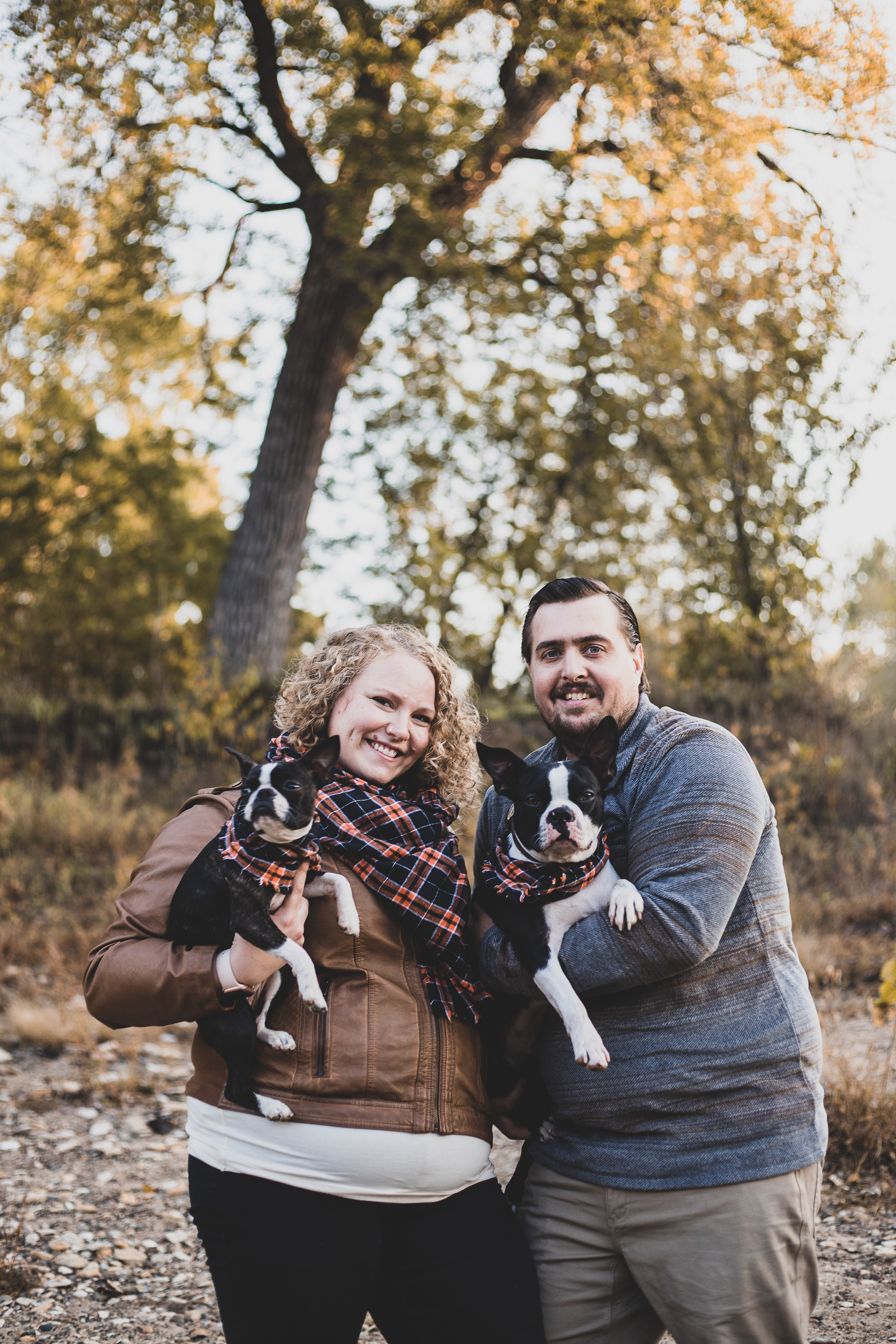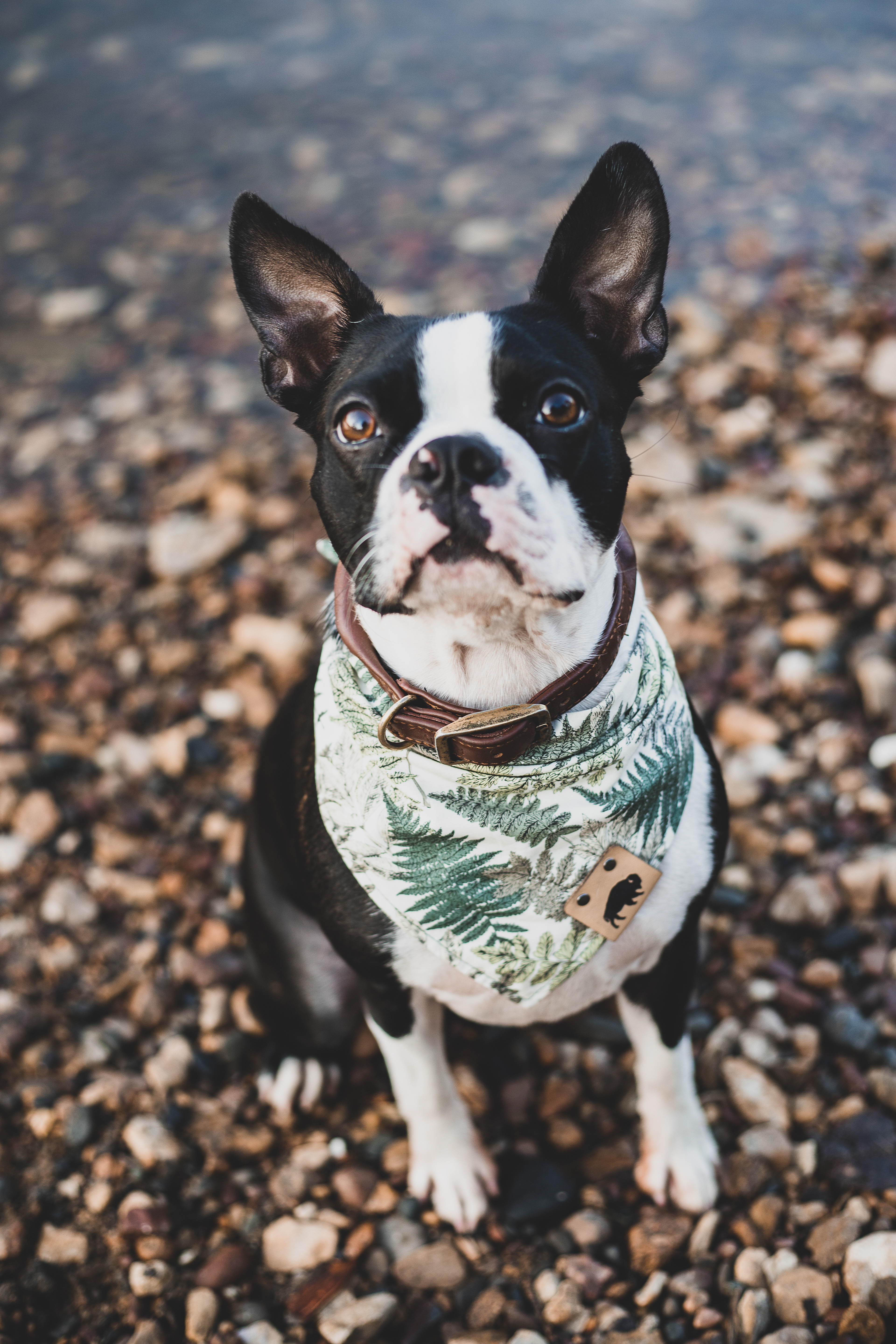 Pickles full name is 'Pickelodeon Jupiter' and olives is 'Olivea Neptune', or at least thats what their dad loves to call them!
Their favorite food is breakfast sandwiches and whip cream and their favorite activities consist of running, Olive always gets the zoomies, while Pickle is OBSESSED with his small rubber 'chuck it' ball.