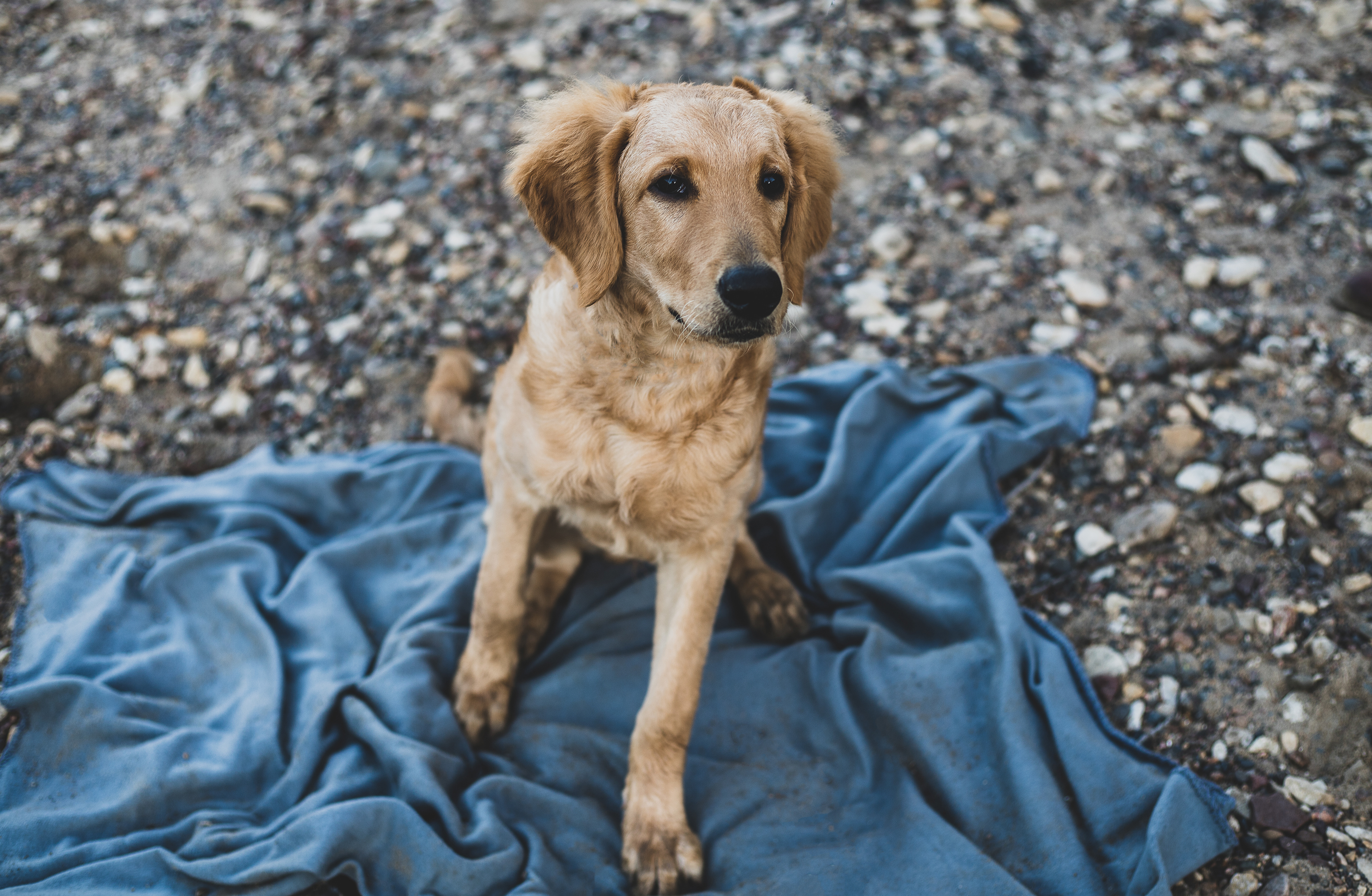 - Maizie + Michael and Ozzy -
I am beyond happy I got to meet Ozzy, a 5 month old golden Retriever pup, who is outgoing and loves to explore everything he sees. Ozzy has the shortest attention span I've ever dealt with but he will stop dead in his tracks at the first sight of geese. 
His people, Maizie and Michael, were incredibly patient despite being pulled in every direction on a very chilly Autumn morning. Ozzy did not make it easy for us during this session, but he sure turned out adorable in the photos! He's one handsome pupper.