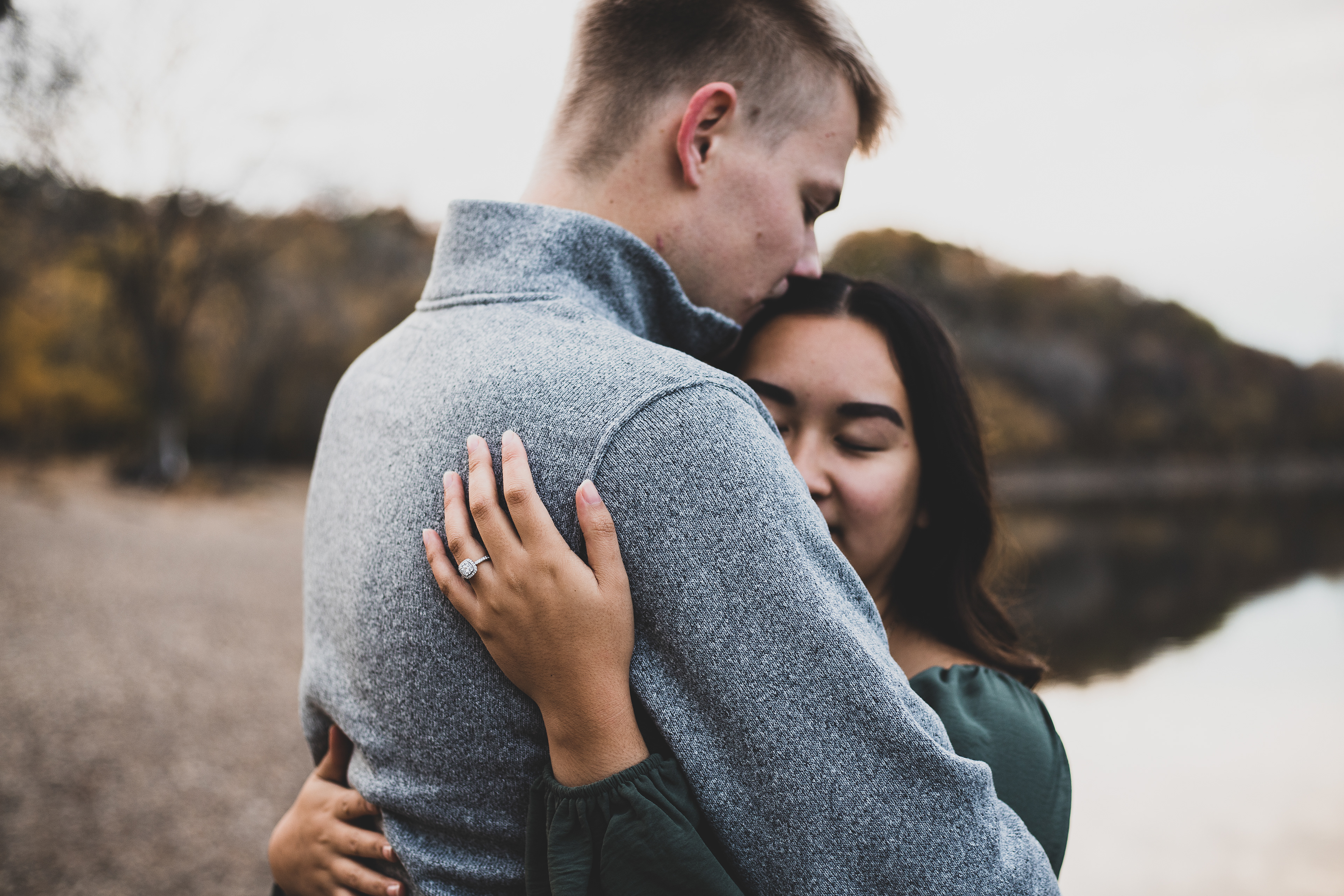 Thuy and Jacob got very lucky with Minnesotas late onset of Fall. Their session took place early November, yet the trees were filled with colorful leaves and gorgeous fall colors. 
I was a huge fan of the couples outfits, they really nailed matching whilst not being too "matchy".
Scroll down to find tips on Fall Engagement Outfits!​​​​​​​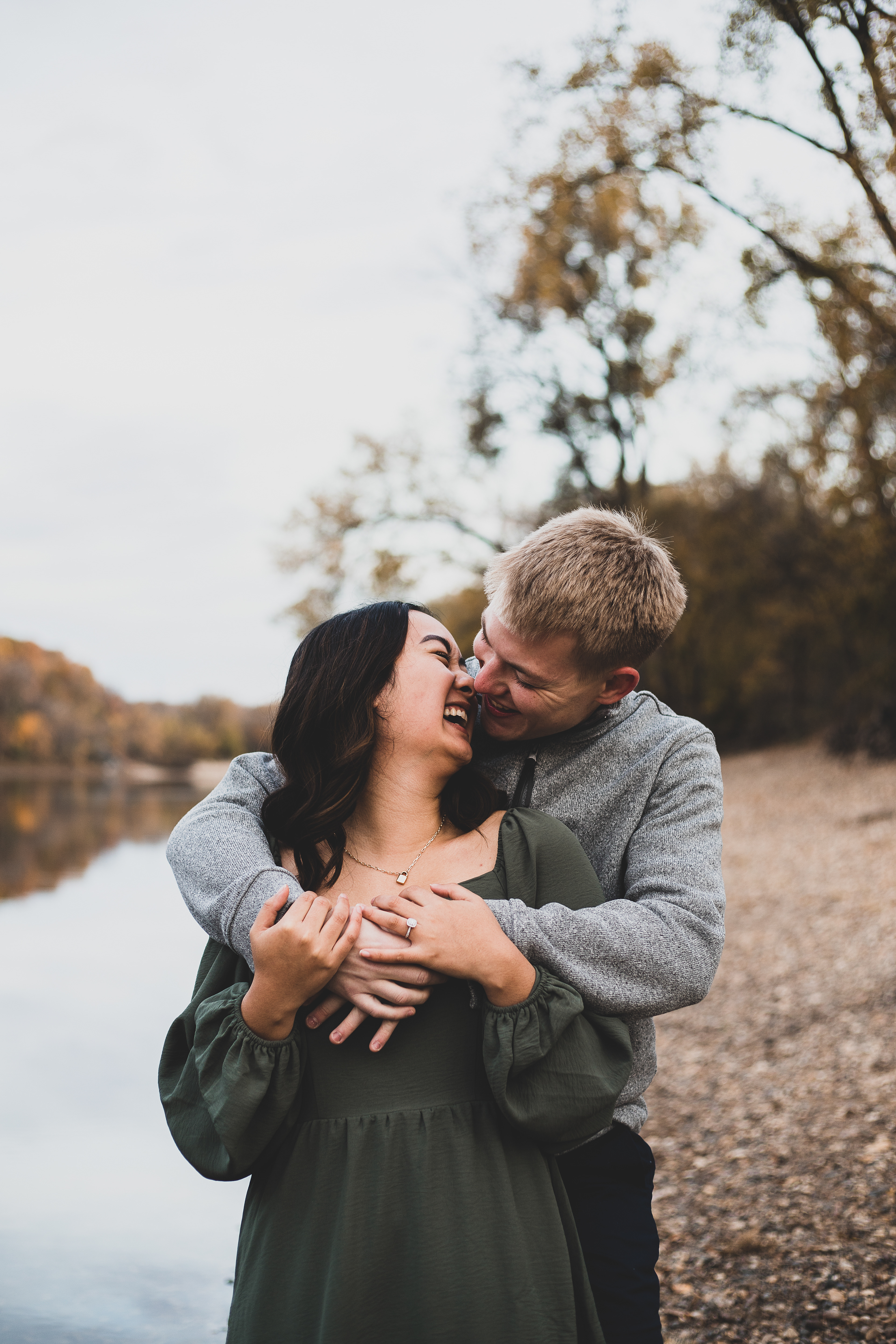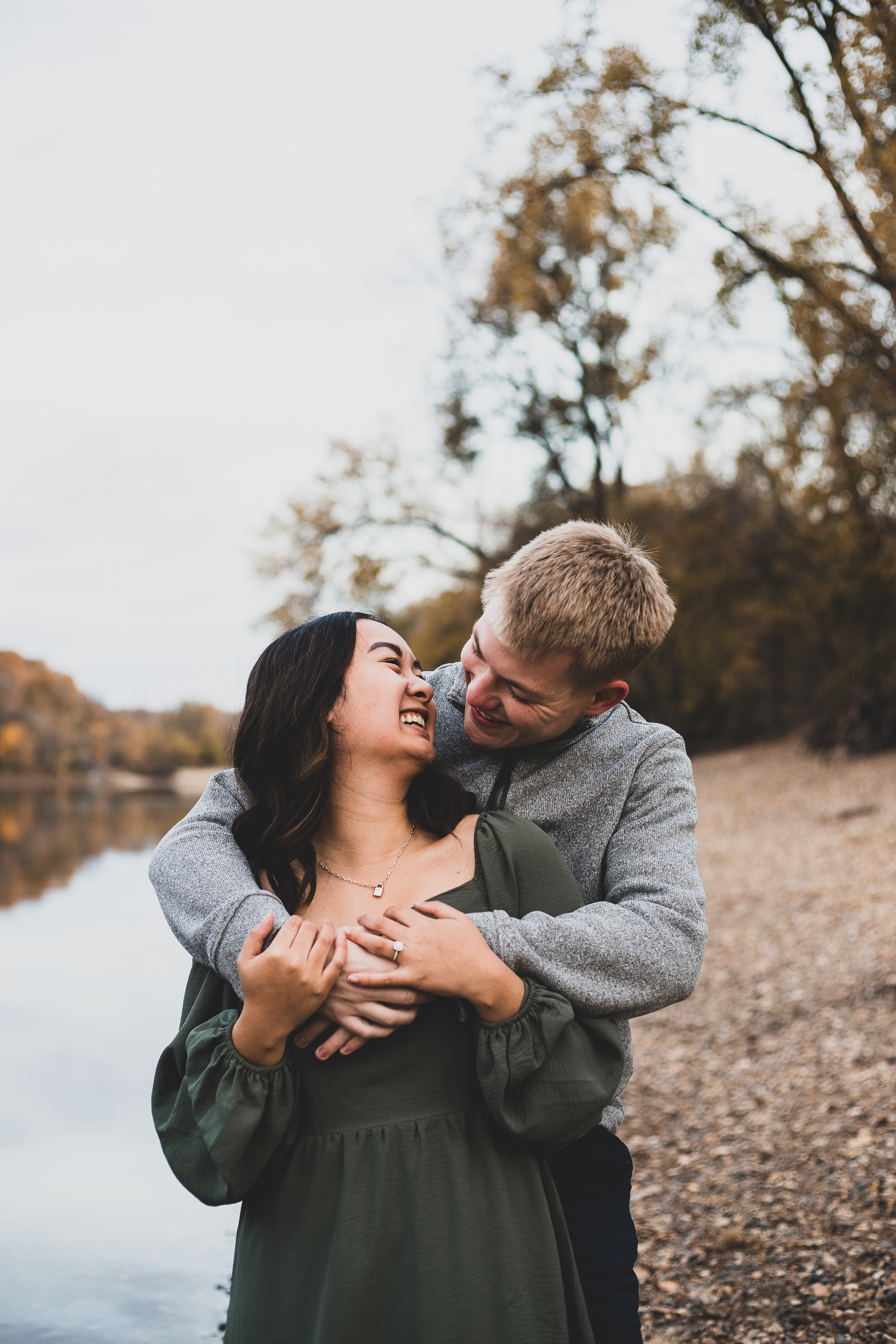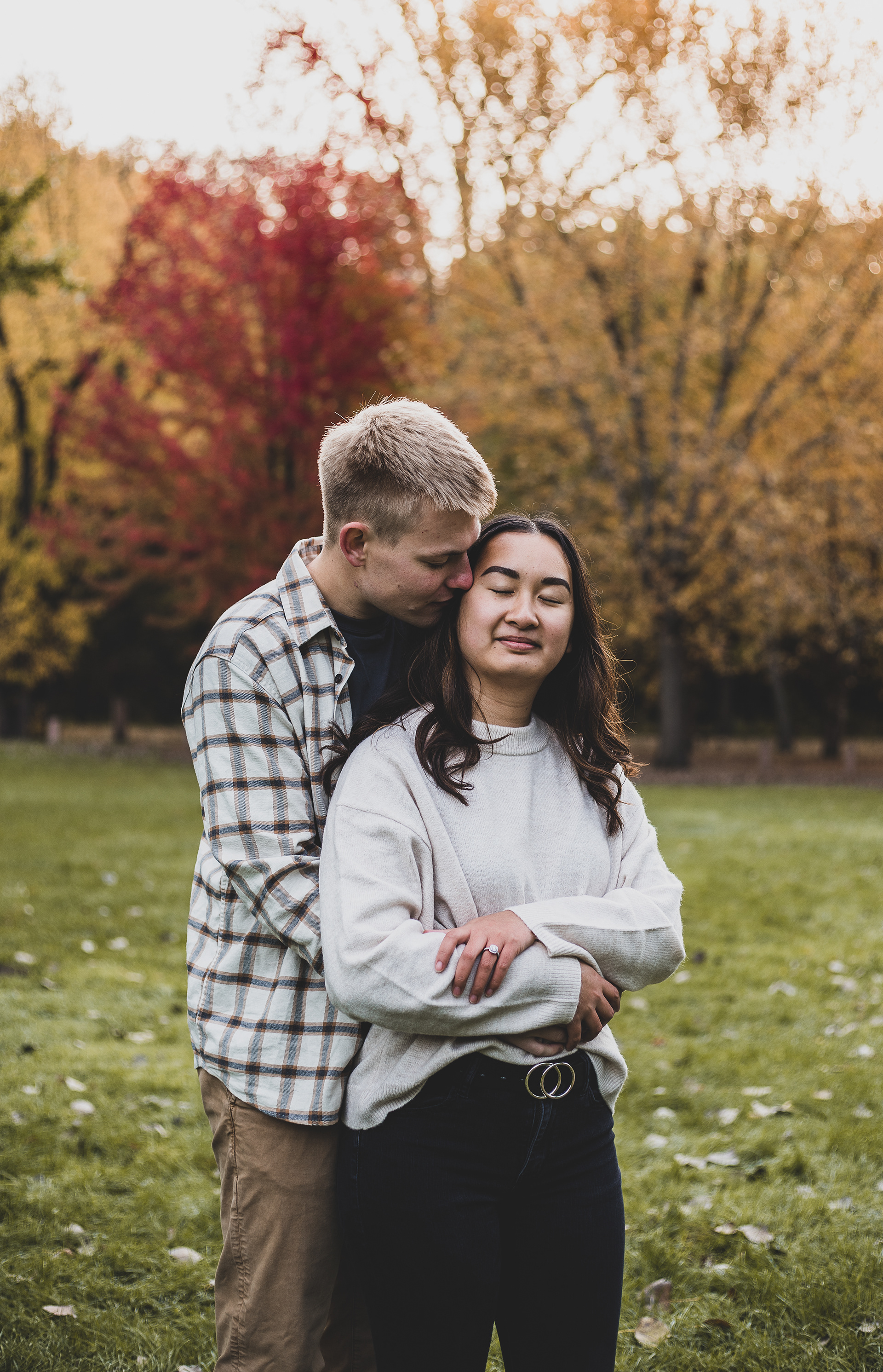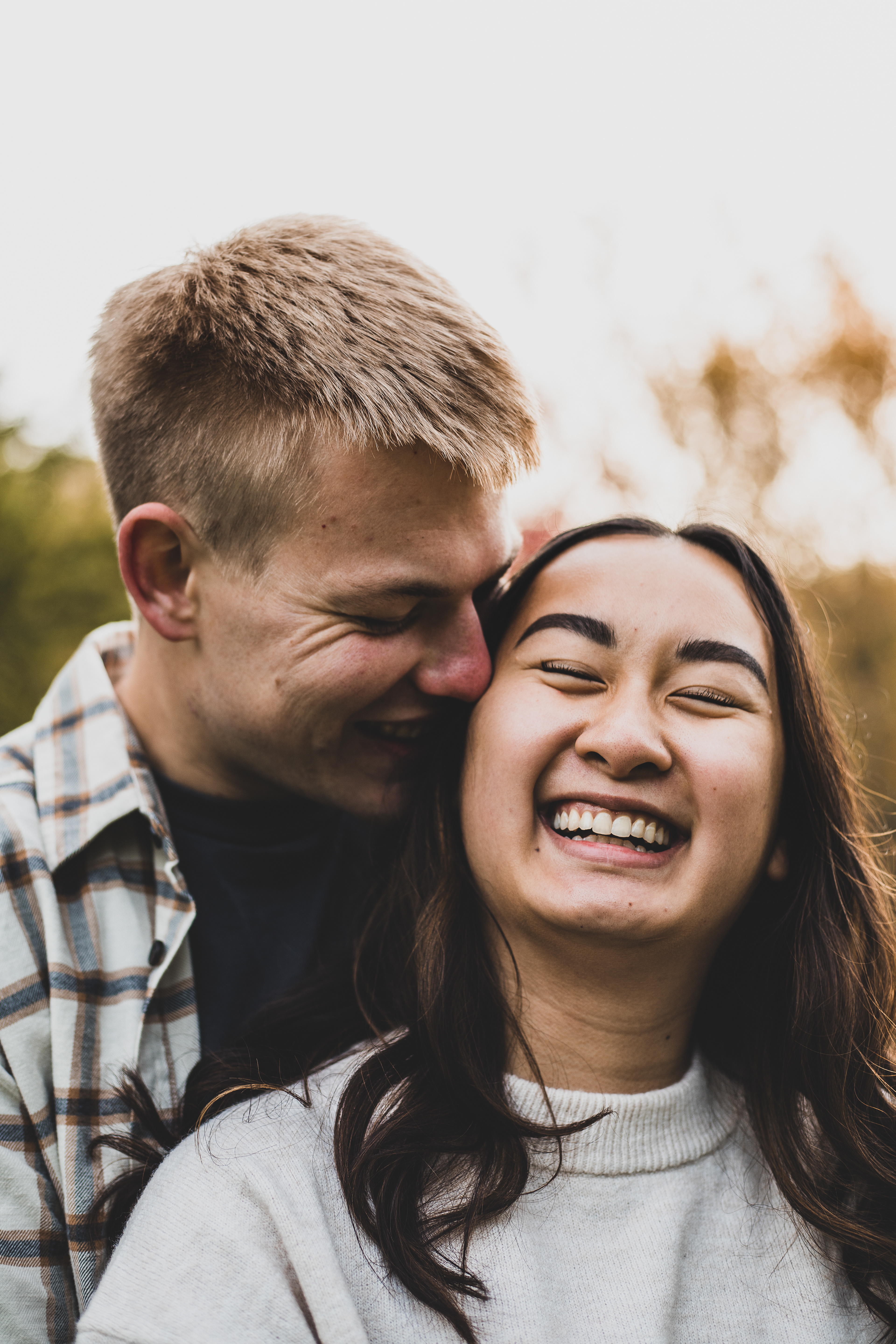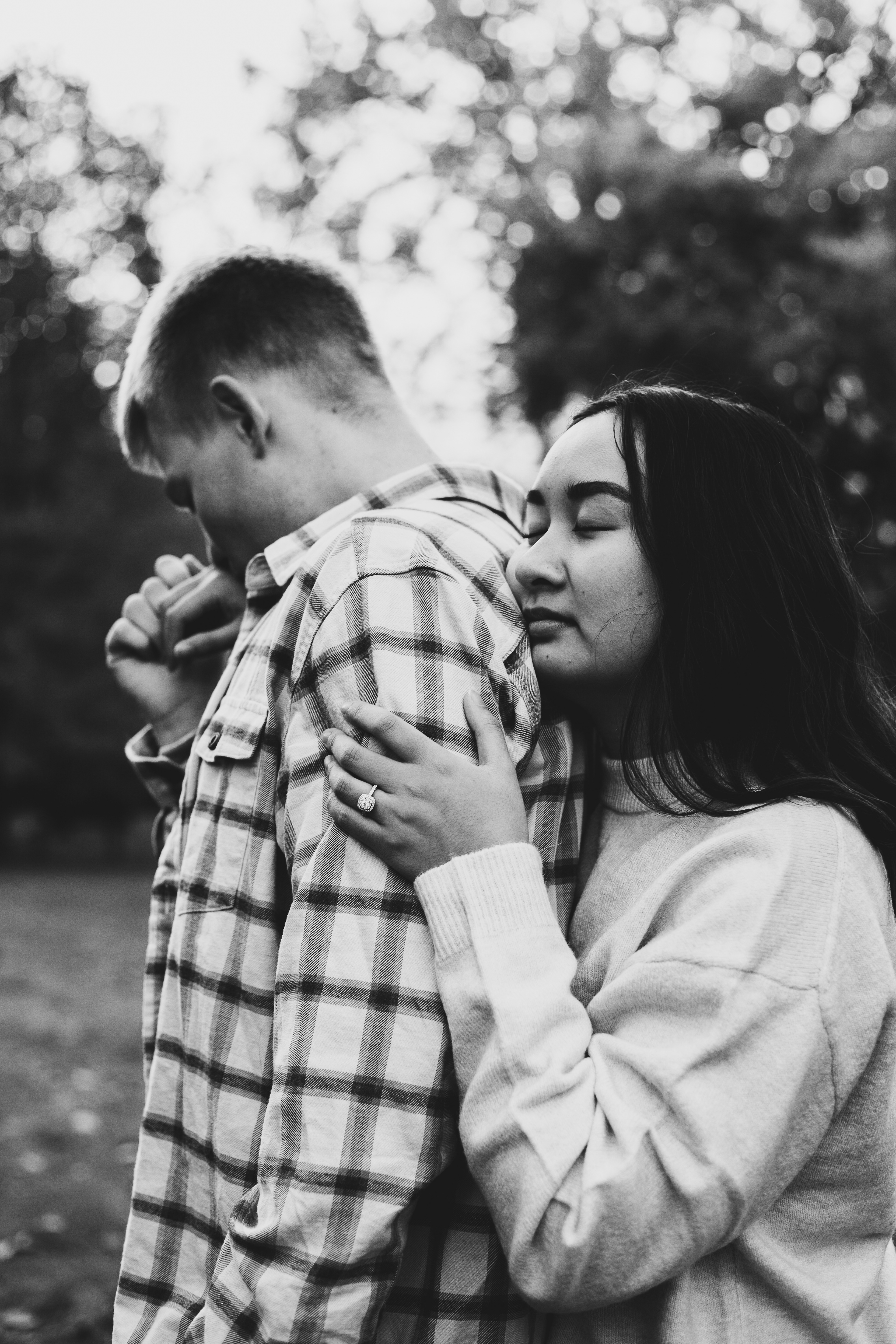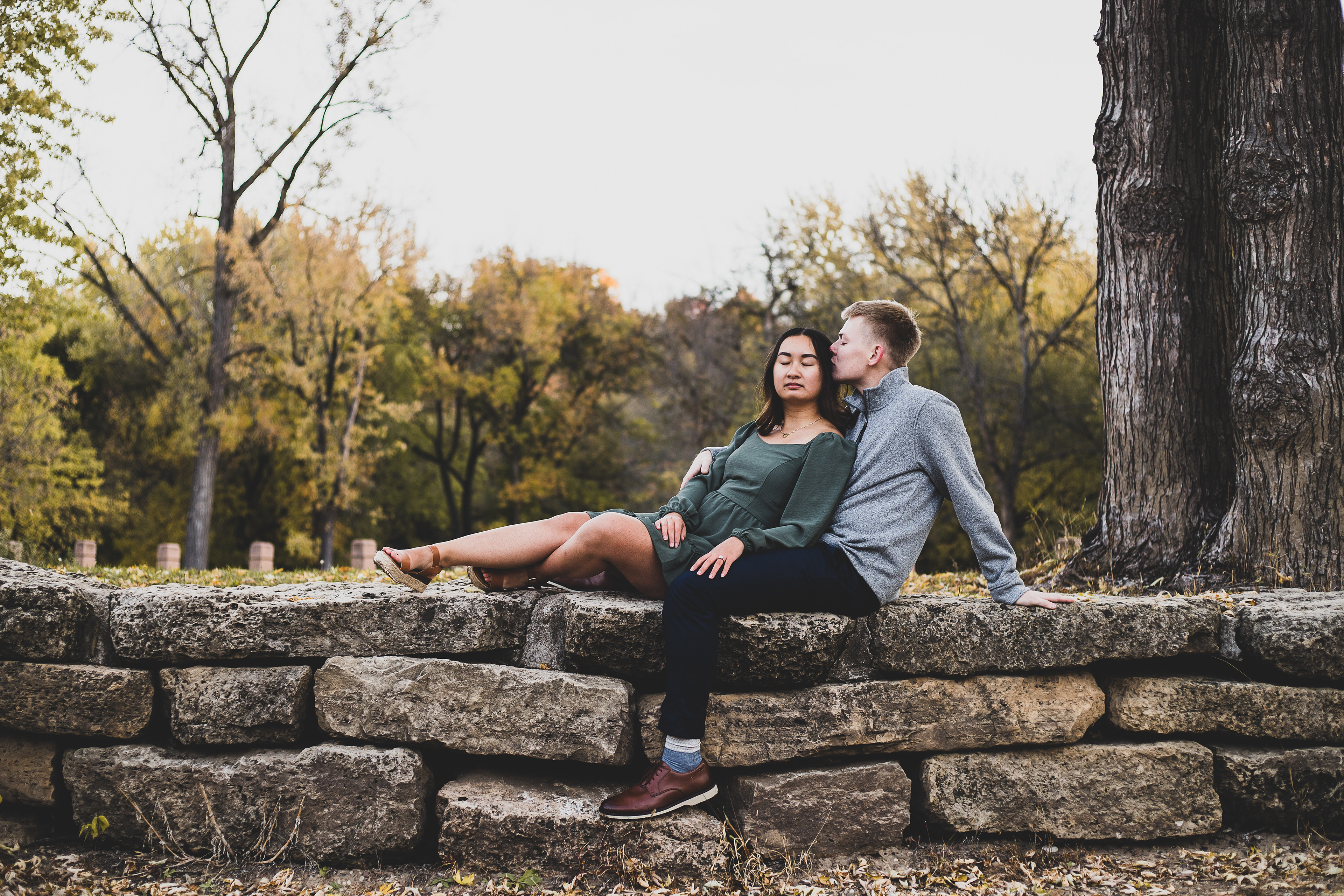 Tips on Picking Your Fall Engagement Outfits:
1. Incorporate similar fall colors in each outfit
You need to be cohesive in your photoshoots so that you do not look or feel out of place. With theme weddings becoming more and more common, you would not want to be the odd one out. This does not mean that you should wear the same colors throughout all the events, but mixing up the shades can help you in balancing out all your looks. The trick is to opt for similar shades of fall engagement photo outfitsso that the theme appears cohesive throughout all the photo sessions.
Finding an outfit that not just represents you, but also complements your skin tone is a nerve wrecking task! The key is not to be so over-dramatic and to go for warm earthy tones and rich fall colors that will complement this beautiful season. 
2.    Don't be afraid to wear patterns
Don't you think plain dresses are dull and boring? Autumn is all about fun and excitement, and what's more fun than incorporating some gorgeous patterns into your fall engagement photo outfits. Plaid appears to be a popular choice amongst autumn brides due to its graceful style. You can also try something unique and opt for more "outdoor" patterns like Herringbone or animal print. Polka dots are classic and trendy, and never go out of fashion! Try not to wear busy patterns that will make you lose the essence of this beautiful season. Paisley and Gingham are often the wrong choices when it comes to fall engagement outfits.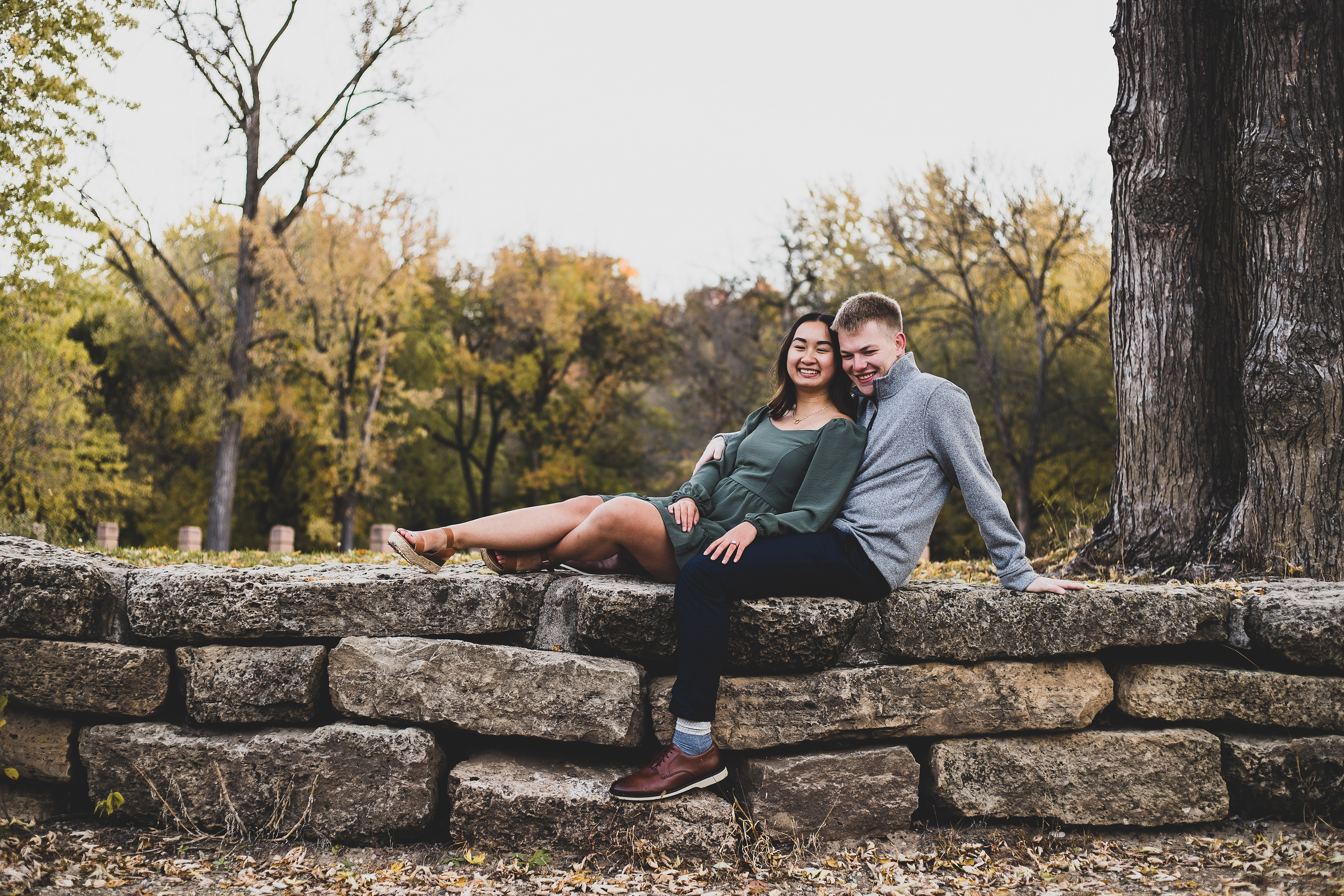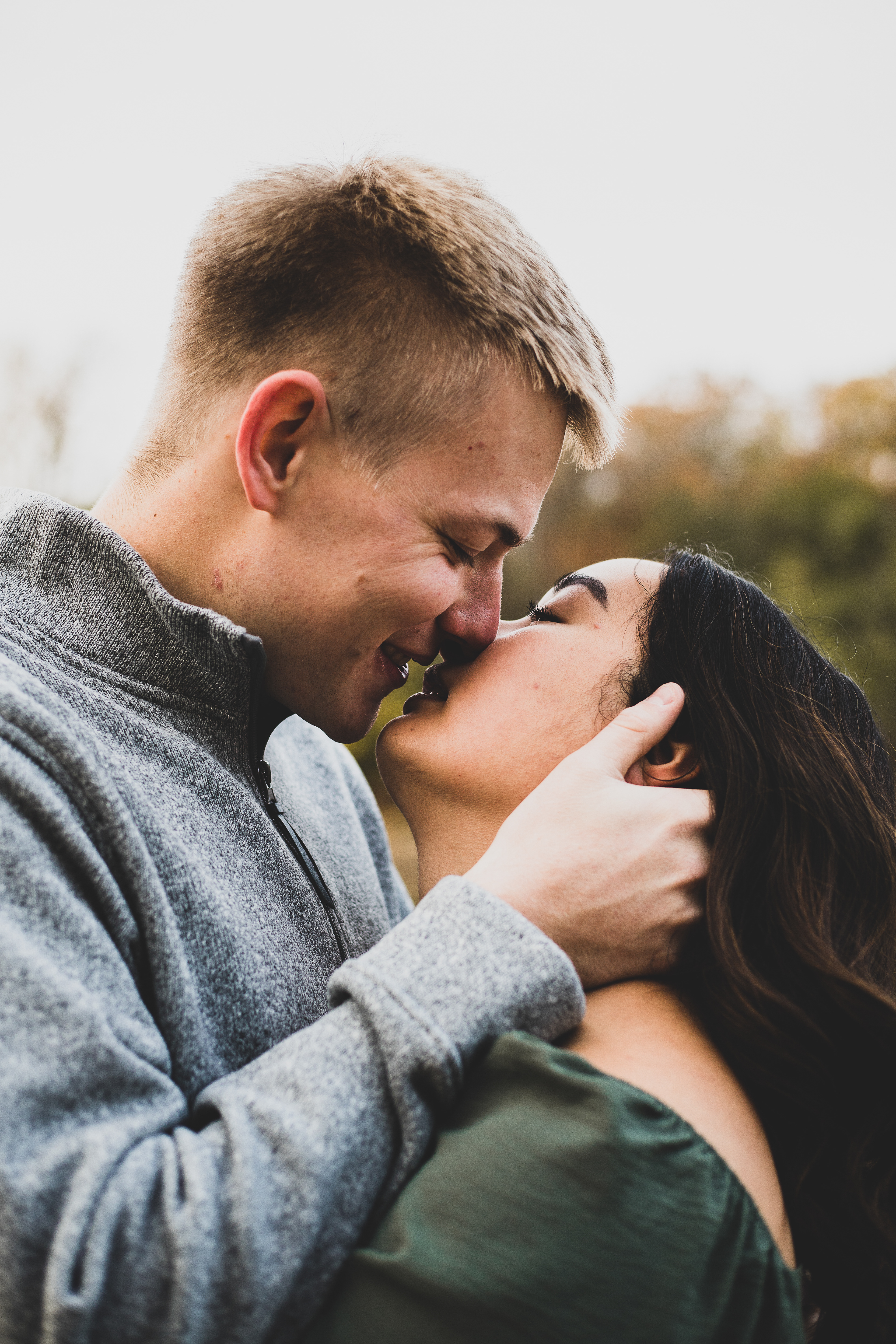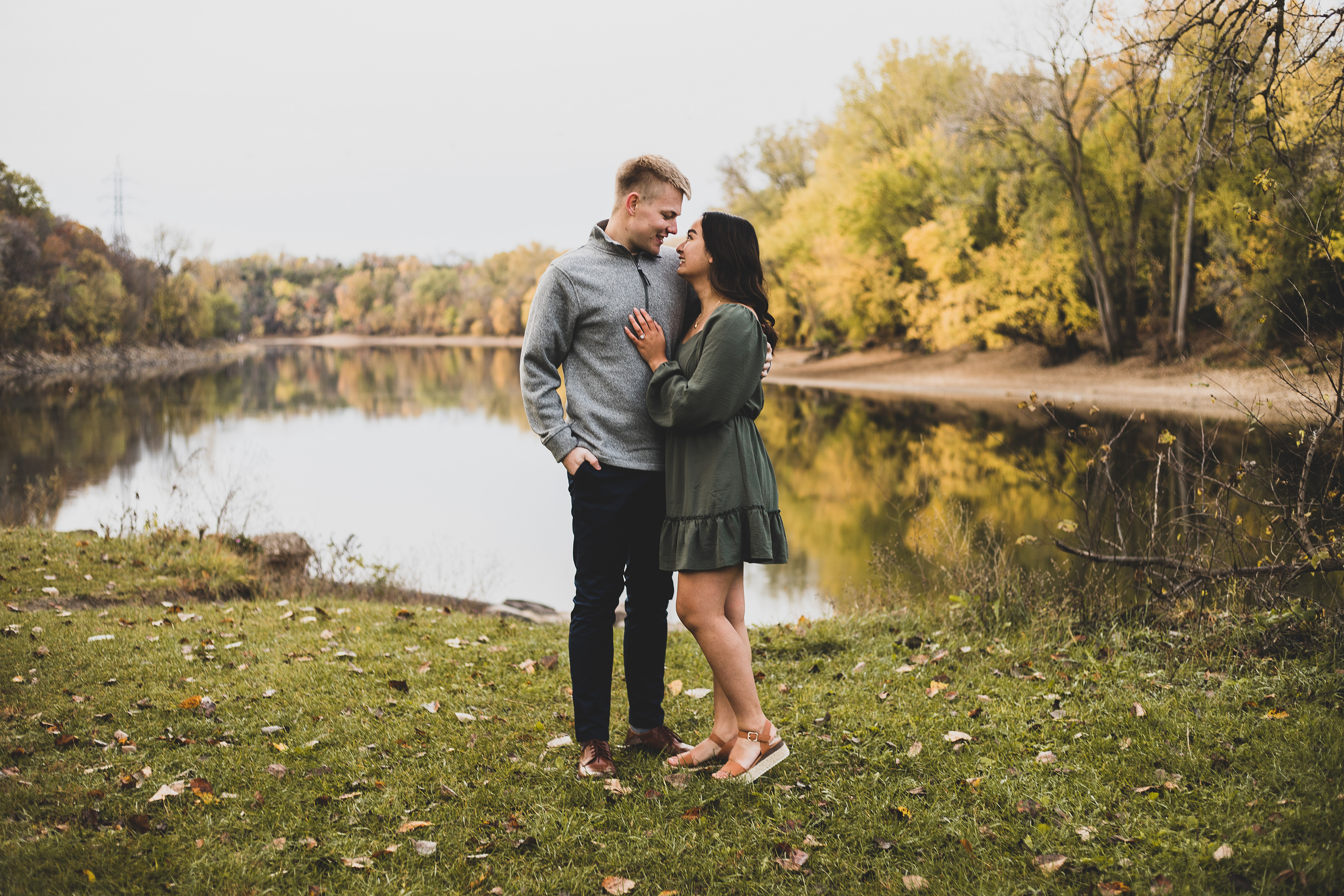 3.    Consider brown shoes
Black represents a lot… Power, confidence, attitude but isn't that what everyone tries to portray? Black may only blend well with a white background otherwise it'll lose its essence. On the other hand, the color brown symbolizes elegance, warmth and decency, which is what autumn brings. Go for brown shoes to complement the backdrop as well as your engagement outfits. Browns fuse well with the background and look elegant no matter which outfit you pair it with!
4.    Don't wear too many patterns
Avoid dressing in patterns from head to toe and make sure that the patterns on your bridesmaids do not clash with each other. If one person is wearing a plaid, the other one should not follow a similar pattern. Similarly, if someone is wearing a patterned scarf, the other person should avoid wearing patterned pants either – as it takes away from the look!
5.    Don't be afraid to wear white / off-white
White is always in style so do not be afraid to wear white, or even off-white. White can be safely regarded as one of the best colors to wear for engagement photos. It works flawlessly with autumn colors in the background and the resulting photo will be your dream canvas!